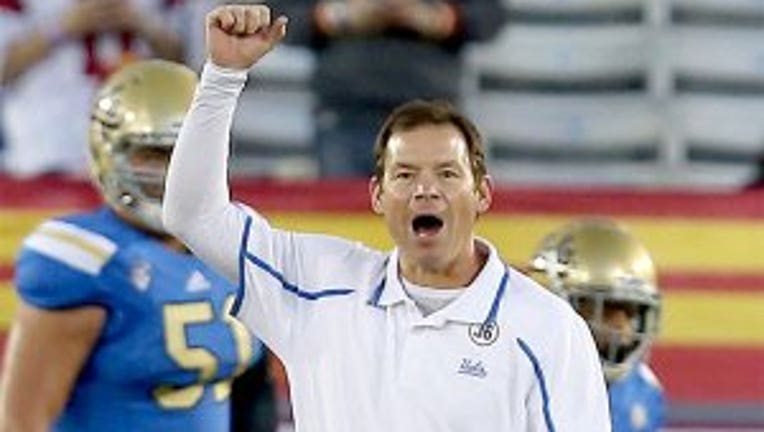 article


By Chris Foster

Los Angeles Times

LOS ANGELES -- Jim Mora has decided to remain at UCLA, after receiving a six-year contract extension and promises to increase assistant coach pay and improve the program's infrastructure.

Mora's contract will now run through 2023.

Mora was considered in the mix for the Washington job after Huskies' Coach Steve Sarkisian was hired by USC. Mora was a walk-on defensive back for the Huskies from 1980-83 and was a graduate assistant coach for the team in 1984.

UCLA hired Mora after the 2011 season to turn around a program that had meandered for more than a decade. The Bruins have not reached the Rose Bowl game since the 1998 season.

Mora has an 18-8 record in two seasons at UCLA. It is the first time the Bruins have won nine or more games in back-to-back seasons since 1997-98. That success includes back-to-back victories over USC.

UCLA won the Pac-12 Conference South Division in 2012 and finished second this season.

The Bruins, who are 9-3, are awaiting a bowl invitation.