No home for the holidays: Police looking for woman who scammed 6 families out of thousands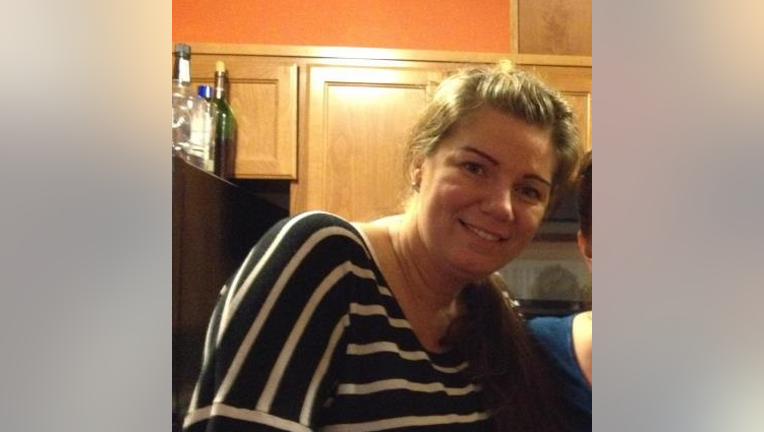 article


PIERCE COUNTY -- Sheriff's deputies are looking for a woman accused of fleecing multiple families out of thousands of dollars in an elaborate Craigslist.com rental home scam.

Manda Anderson stole more than $12,000 from six different families in a scam that began two weeks ago, Pierce County sheriff's deputies said. According to sheriff's deputies, Anderson posted on Craigslist advertising a house for rent on 139th Avenue Court E. in Puyallup.

Six different families met Anderson at the home, toured the residence and filled out a rental application that cost $50. Anderson soon agreed to let them rent the home, and all of the victims gave her a cash deposit of at least $2,000 under the agreement they could move in on Dec. 1.

But when that day came, none of the victims could contact Anderson, or find their way into the home. Furthermore, they were confused to find others trying to get into the home.

All the victims soon learned from neighbors that the house was in foreclosure, and they had been duped.




One victim, Kaeli Albert and her family, said times were tough before they moved in. They were homeless, but with the promise of a place to live, things were looking up.

"We were homeless for about two months," she said. "We finally thought we had a place to live."

Anderson's sister said she's done this before.

"She's had quite a history of identity theft and everything," Madison Anderson said. Madison says she hasn't heard from her sister in quite some time.

Anderson has an active felony warrant out for her arrest, and police are looking for her.

She is listed as white, 38 years old, 5'8 and 230 pounds. She has Brown Hair and Green Eyes. She is also known to use the names Lynn Anderson and Manda Miller.

A reward of up to $1000 is being offered by Crime Stoppers for information leading to Anderson's arrest. If you know where Anderson is, call 1-800-222-TIPS or 911.

If you would like to help the victims, a GoFundMe account has been set up.