No arrests at Seahawks parade, but lots of travel frustrations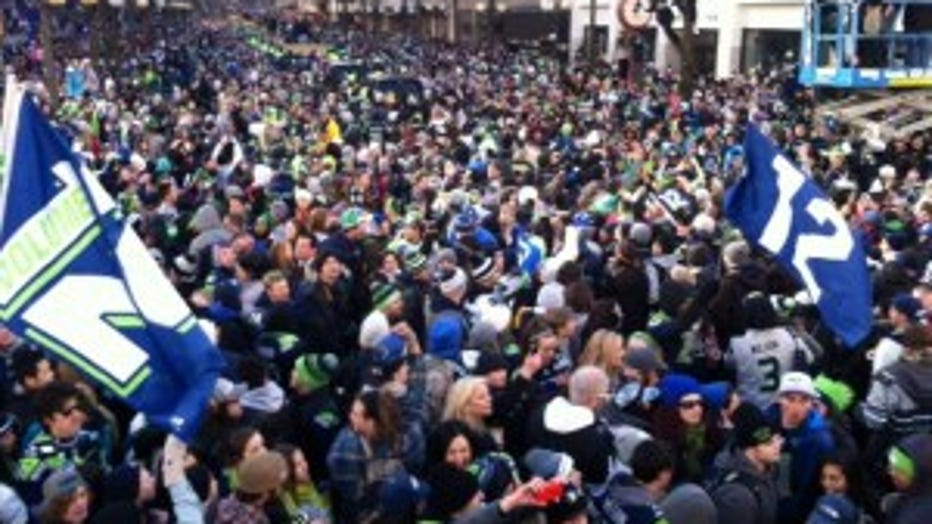 SEATTLE -- It was the celebration of a lifetime.

Wave after wave of Seahawks fans converged on Seattle for Wednesday's Super Bowl parade, and at 700,000, the crowd was more then double the size the city anticipated.

Amazingly, not a single arrest was made.

Seattle police had help from several other neighboring departments during the parade to handle crowd control, and it was a mostly peaceful event.

The commute home, not so much. Lots of people were stuck waiting for ferries, trains, and buses. Dozens of people waited at the Westlake Park stop for hours after the parade, but each bus that pulled up was already full.

"We came down because they said to take the transit," said one Seahawks fan to Q13 as it started to get dark Wednesday night. "We can't get home, and they won't do anything, they just drive by and wave at us."

Sound Transit's Acting CEO, Mike Harber,  said they put out all the extra buses, trains, and drivers they could for the event,  but even on a normal weekday they are working at capacity, and this was anything but normal.

"I think everyone jumped in and did all they could to get capacity but with those numbers of people, there are limitations on what can be done," said Harber.

Sound Transit will meet in the next several days to discuss what they learned and what can be done differently in the future, because like everyone else, they are hoping we see a major parade in downtown Seattle at the end of next season.