Nintendo to release $80 SNES Classic Edition with 21 games this September


REDMOND, Wash. -- The NES Classic Edition was such a hit last fall that Nintendo has announced another mini console: The Super NES Classic Edition.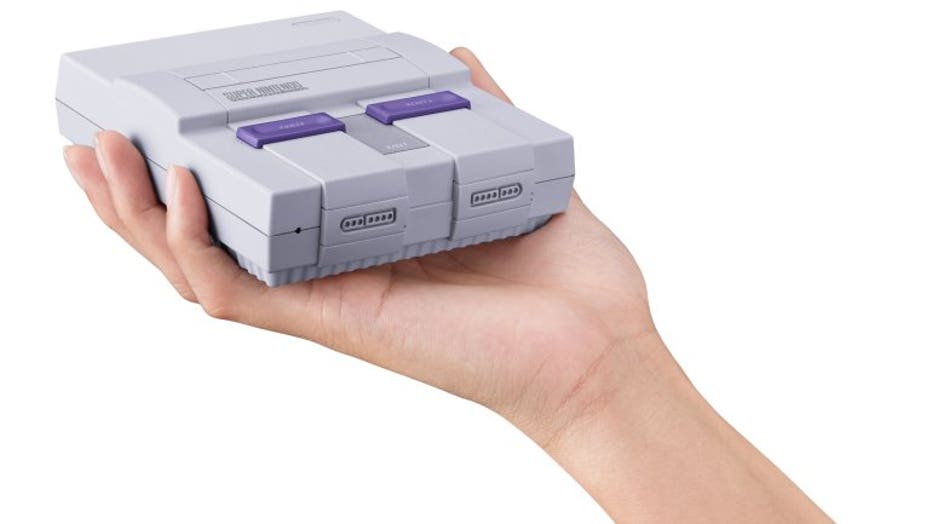 Nintendo announced the SNES Mini which will be released in September 2017.


The SNES will have 21 games including classics like Super Mario World, The Legend of Zelda: A Link to the Past, Super Mario Kart, Super Metroid and F-ZERO. Plus, a previously unreleased sequel to Star Fox!

The recreation of the 16-bit gaming system comes with two controllers and can be plugged into any HDTV via an included HDMI Cable.

"While many people from around the world consider the Super NES to be one of the greatest video game systems ever made, many of our younger fans never had a chance to play it," said Doug Bowser, Nintendo of America's Senior Vice President of Sales and Marketing. "With the Super NES Classic Edition, new fans will be introduced to some of the best Nintendo games of all time, while longtime fans can relive some of their favorite retro classics with family and friends."

The Super NES Classic Edition launches on Sept. 29 for $79.99.

The console comes preloaded with these games:

Contra III: The Alien Wars™
Donkey Kong Country™
EarthBound™
Final Fantasy III
F-ZERO™
Kirby™ Super Star
Kirby's Dream Course™
The Legend of Zelda™: A Link to the Past™
Mega Man® X
Secret of Mana
Star Fox™
Star Fox™ 2
Street Fighter® II Turbo: Hyper Fighting
Super Castlevania IV™
Super Ghouls 'n Ghosts®
Super Mario Kart™
Super Mario RPG: Legend of the Seven Stars™
Super Mario World™
Super Metroid™
Super Punch-Out!! ™
Yoshi's Island™

We just hope Nintendo can make consoles fast enough to keep up with demand. Were you able to find an NES Classic Edition last year?