Ninja Cat to throw out first pitch, drop hockey puck on 'Hero Tour'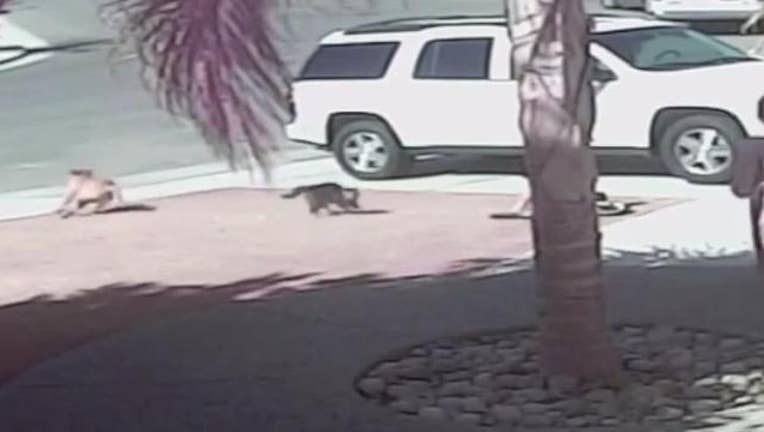 BAKERSFIELD -- Like any popular hero, Trina the cat is taking a hero's victory lap around Bakersfield, Calif., less than a week after helping save a boy from a vicious dog attack.

After dozens on-camera interview, Trina the tabby will be throwing out the first pitch at the Bakersfield Blaze minor league baseball game on May 20. With the help of her owner Roger Triantafilo, of course.

The Bakersfield Condors announced Trina would also drop the first puck for Game 3 of the minor league hockey league playoffs Friday night.




This all follows Tina's appearance on the Today Show Thursday morning.

Trina rocketed to viral fame this week after security surveillance video footage of the cat knocking over the neighbor's dog to protect Triantafilos' 4-year-old son went viral. The boy received stitches from the dog bite, and the cat received praise for its action.

"Tara is my hero," the 4-year-old told a local news station.

In an interview with "Inside Edition," his father agreed, also called Tara a hero for putting "herself first."

"We're really grateful ... we're really lucky the way it turned out," Roger Triantafilo said. "If she hadn't intervened it would have been possibly worse."

As Tara gets ready to throw out the first pitch, mean dogs take heed:  Don't head down to the Blaze game on Tuesday night.

WATCH: HERO CAT TAKES DOWN DOG