Nicole Ann Lewis: Snohomish County fugitive arrested in Pleasanton, CA for Vehicle Theft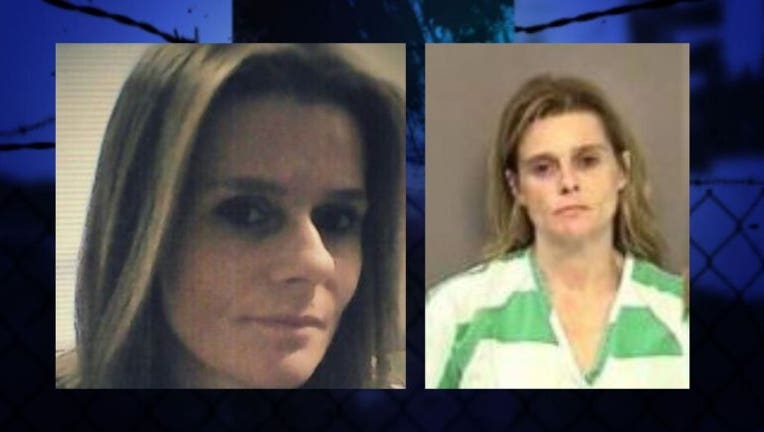 DUBLIN, CA -- Nicole Ann Lewis was arrested in Pleasanton, CA on Thursday, February 6, 2020.  She was booked into the Santa Rita jail for Vehicle Theft and for her fugitive warrant from Washington state.  She is being held without bail.

EVERETT -- Snohomish County Sheriff's detectives are asking for the public's help to locate 46-year-old Nicole Ann Lewis who also goes by 'Nicole Ann Kingdon' and 'Nicole Ann Wilson'.   Prosecutors have charged her with Felony Theft of a Motor Vehicle. A warrant was issued for her arrest in August of 2019.

According to court documents, Lewis traded in a 1998 Toyota Camry and purchased a 2016 Nissan Altima from a car dealer in Everett for $21.783.91 in May of 2018.  Detectives say she was credited with $1,000 for the trade-in and made a $2,000 cash down payment.

She filled out the necessary paperwork and was allowed to leave with the Nissan. However, when the dealer attempted to verify the information on the application, they were unable to locate the listed employer, verify her pay stubs that claimed she earned a salary of $3700 a month and learned that she had provided an address that was no longer current.

According to the court documents, the dealer contacted Lewis multiple times by phone requesting additional information but she made excuses as to why she could not produce the documents and failed to show up for meeting that had been scheduled.  Detectives went to the address listed on her loan application and discovered it was a model apartment at a complex where Lewis had previously lived more than a year earlier.

When detectives contacted Lewis by phone, court documents show she became defensive and claimed all of her information was correct.  She also said she had just made a payment with a money order from 7-Eleven for $497 and she was about to make another payment.  However, detectives say the dealer received no payment from Lewis. Furthermore, no car loan had ever been approved due to the fraudulent information on the application so there would not have been any payments due.  The stolen vehicle was listed as stolen and recovered 4 months later by Puyallup Police at a casino in Fife. Officers say Lewis had the key fob in her hand when contacted.  She was arrested and has failed to appear in court.

Lewis also has warrants for her arrest in King County for Possession of Drug Paraphernalia, Failure to Transfer Vehicle Ownership and Driving While Vehicle Registration Refused or Cancelled.  Court documents show she was stopped by a Bellevue Police officer in December of 2018 for driving a 2001 Nissan Xterra tabs that had been expired for 11 months.

Lewis told officers she had purchased the vehicle two weeks earlier on Offer Up.  A records check showed the vehicle was actually sold to her two months earlier.  Lewis was arrested for failure to transfer title within 45 days. According to court documents, officers found a plastic container with a small baggie of a crystalline substance that tested positive for meth in the center console and glass pipe with residue.  Police say Lewis denied knowing anything about the drugs. She has failed to appear in court to answer to the charges.

Lewis has had 16 warrants issued for arrest due to failing to appear in court as ordered.  Her criminal history includes convictions for First Degree Theft in Skagit County, Forgery in Whatcom County and 3 counts of Forgery in Snohomish County.  Lewis has 7 misdemeanor convictions including Obstructing,  Theft 3, Negligent Driving (Impairment),  No Valid/Expired License and Refusal to Give Info/Cooperate.

Lewis was last known to live on S Ash St in Tacoma.  She is 5'06", 125 lbs with Blond or Strawberry Blond hair.

Crime Stoppers of Puget Sound is offering a cash reward of up to $1,000 for information that leads to her arrest.  If you can tell detectives where to find her, submit an anonymous tip by calling 1-800-222-TIPS (8477) or submit the info at www.P3Tips.com. You can also send tips through the P3 Tips App that you can download to your cell phone for free.