Nickelsville's days appear to be numbered


SEATTLE -- Seattle's notorious homeless encampment, Nickelsville, just marked its second anniversary on West Marginal Way. But it's not likely to make it to a third.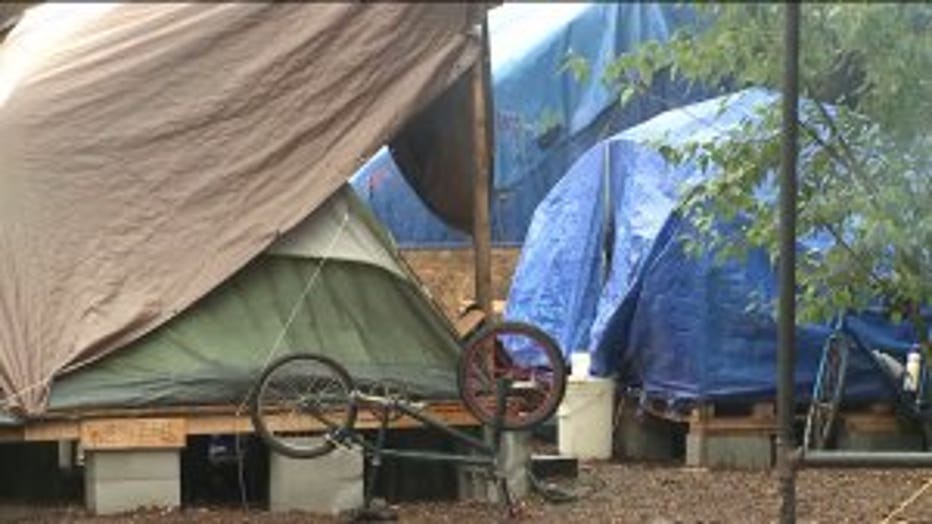 The city is on the verge of shutting Nickelsville down and adopting rules that would limit encampments to no more than one year in any location.

"That's the scary part right now is not knowing where we're going to go, and what we are going to do," said Nickelsville resident Michael Montanari.

Montanari moved to Nickelsville recently after spending time sleeping under the West Seattle Bridge.

"Having community and people who are in the same situation, it really helps you," Montanari said.  "We help each other lift up each other's spirits."

The city of Seattle has never officially sanctioned Nickelsville, even though it's on public property.  Instead, leaders have pretty much looked the other way, despite problems with drugs and crime.

But city lawmakers are losing patience and want a solution that puts encampments in more appropriate places and makes sure they don't become permanent.

Rules being considered would shut down Nickelsville, but would allow sanctioned tent cities on certain public and private land in non-residential areas.  Stay would be restricted to one year; no more than 100 campers; and a proven non-profit would have to serve as manager.

"They're trying to solve the problem of encampments existing in this sort of illegal limbo and providing a way forward that allows that to exist as a viable alternative," said Tim  Harris, founder of Real Change, who supports the rules.  "There are just not enough options with the churches that exist."

Montanari admits that there have been issues at Nickelsville, but claims the self-managed community is now working well.

"They've gotten rid of all of the problems that they had," he said.  "They do a really good job on barring people and taking care of that."

But even homeless advocate Harris admits that it's time to do something about unregulated homeless communities.

"Nickelsville has been more of a rogue encampment," Harris said.  "A move might not be the worst thing that could happen to them. Those moves have a way of shaking out the bad elements and offering an opportunity to reorganize."

The city is expected to come up with rules for tent cities sometime in the next few months.