NFL puts Lynch's $50,000 on hold ... as long as he speaks
SEATTLE -- The NFL has put a hold on its $50,000 fine of  Marshawn Lynch because the Seahawks running back has agreed to comply with league policy in talking to the media, NFL.com reported Wednesday.

According to the NFL Media Insider Ian Rapoport, Ray Anderson, the NFL's executive vice president of football operations, heard Lynch's appeal of the fine and decided to put a hold on the fine for now.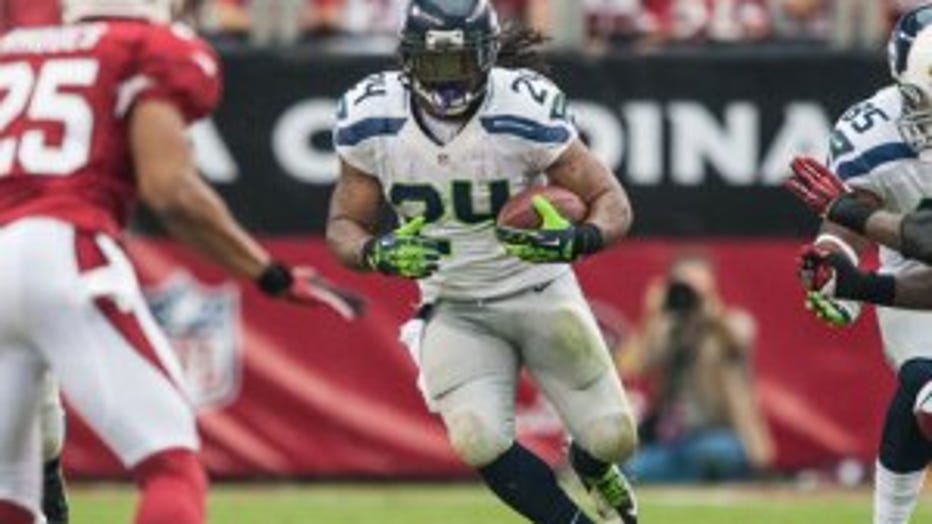 However, according the Rapoport, there was also an understanding between Anderson and Lynch that violating the policy will lead to the $50,000 fine being collected, and a minimum fine of another $50,000 being assessed.

With $100,000 on the line, Lynch is likely to be more talkative.

The league had fined Lynch for a season of not talking to the media. When the fine became known, Seattle fans began raising money help Lynch pay it.  In return, Lynch said he would match all the money donated and give it charity.

Lynch declared victory Wednesday on his Facebook page: "To all the 12s I appreciate your support. Wanted you to know I appealed the fine & won, but I'm still going to match all donations made at http://www.gofundme.com/626xk0 & donate it to a local Seattle charity. Thanks to Loren Summers for starting the site, we've talked & after the deadline, even if $50k isn't met & all contributions are given back, I'll donate the matched total # anyway. #12thman#Seahawks#BeastMode"