NFL fines Richard Sherman for taunting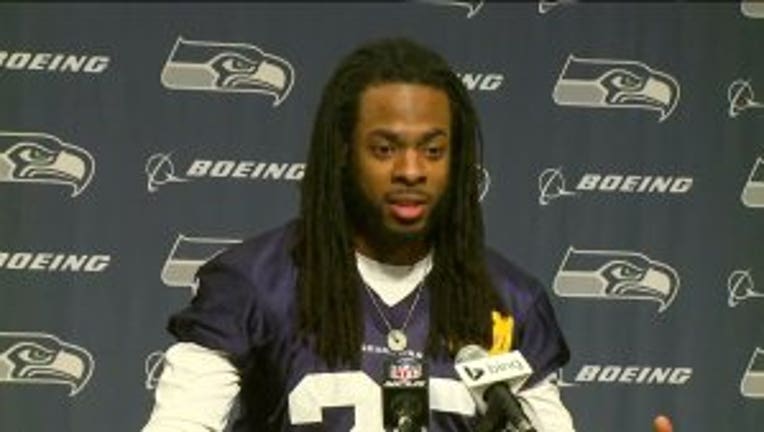 article
All-pro cornerback Richard Sherman got a lot of attention this week for his post-game interview, but it was a 'choking' hand gesture in the game's final minute that got him in trouble.

According to NFL.com, Sherman was fined $7,875 for unsportsmanlike conduct/taunting during the NFC Championship Game.

After Sherman made his game-sealing pass deflection, which effectively sent the Seahawks to the Super Bowl, he made a 'choking' hand gesture toward 49ers quarterback Colin Kaepernick. Sherman's deflection, which Malcolm Smith caught as an interception, was a key play in the 23-17 Seahawks win at CenturyLink Field. The Seahawks were hit with a 10-year penalty for taunting during the game for his hand gesture.

The fine is not related to the on-field interaction between Sherman and 49ers wide receiver Michael Crabtree. Moments after the pass deflection, Sherman ran over to Crabtree - he smacked Crabtree on the rear and offered the 49er a handshake. Crabtree responded by shoving Sherman in the facemask.