Newspaper takes heat over haunting subway photo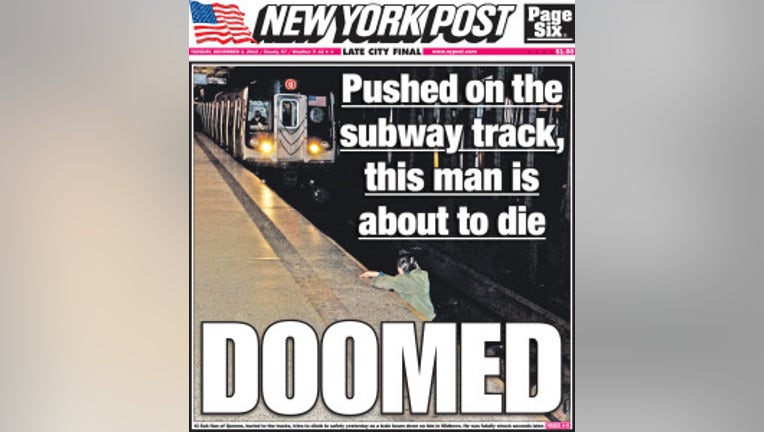 NEW YORK -- The man in the picture has his back to the camera. He's desperately clawing at a subway platform, looking right at the train that's bearing down on him as he stands on the tracks.

It's a terrifying, heart-wrenching image, and it's generating a lot of criticism for the newspaper that used it on its front page -- the salty, sensational New York Post.

Why didn't the photographer help? Why did the newspaper publish the photo?

"NY Post should be ashamed of its misuse of humanity for its cover photo of a man about to be killed by a subway train," one person wrote on Twitter. "When does cruelty end."

"Snuff porn," another user labeled it.

A freelance photographer captured the image Monday after someone shoved the man, 58-year-old Ki-Suck Han, from a subway platform near Times Square.

Seconds after photographer R. Umar Abbasi captured the images, the train fatally struck Ki. He died at a New York Hospital, leaving behind a wife and daughter.

For more on this CNN story, click here.