Newcastle jewelry store burglar who WMW viewers identified pleads guilty to crimes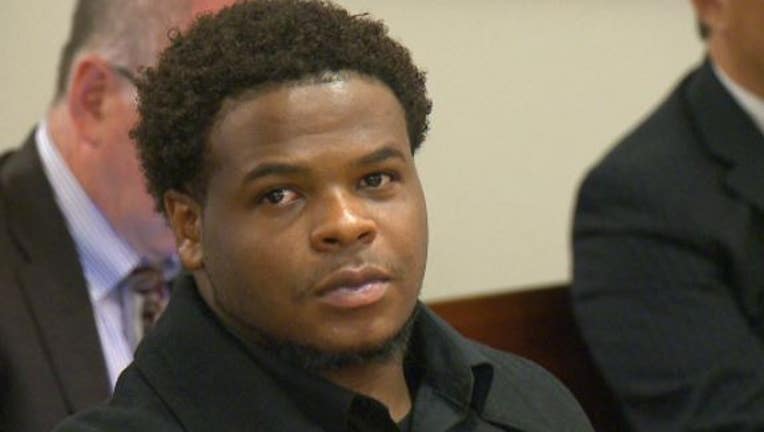 CAPTURE UPDATE August 12, 2015 -- Yourhighness Jeremiah-Bolar pleaded guilty on Tuesday to all five crimes he's charged with in three separate cases: Two charges of burglary, criminal trespass, theft and attempting to elude police. He's set to be sentenced later later this month.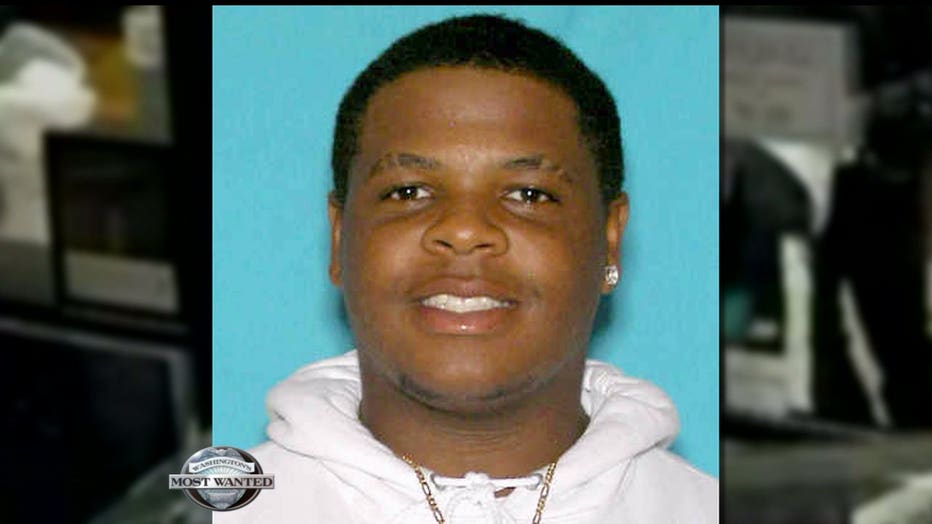 FUGITIVE CAPTURED October 16, 2014 -- Yourhighness Jeremiah-Bolar was booked into the King County Jail on Thursday. FUGITIVES UPDATE October 10, 2014 -- With help from WMW viewers, Newcastle police say two of the four suspects have been identified. Detectives say one is the accused lookout man, Yourhighness Jeremiah-Bolar. The other suspect is a juvenile, so he is not being named. Yourhighness is facing charges of burglary, theft, trafficking stolen property and malicious mischief. Police want your help finding him as well as knowing the identity of final two suspects.
FUGITIVES WANTED IN NEWCASTLE August 27, 2014 -- Four thieves who used rocks, a crowbar and violent kicks to smash through a glass door of Newcastle Jewelry destroyed the most valuable items during the burglary. Joan and Wayne Underwood have been making and selling custom jewelry for 20 years. "It's just kind of a family shop," said Joan, who is frustrated that the thieves kicked over a glass cabinet during the break-in that held thousands of dollars in crystal collectibles. "They were signed and numbered pieces that they no longer make, the guy just pushed the cabinet over, broke all but six crystals that were in that cabinet," she lamented.
Newcastle police are hoping someone recognizes the four suspects. They stole about 50 watches, some gold money clips and tie bars but nothing really expensive. "You know, you work hard all day long, you're trying to make an honest living, and they come in and steal things," said Joan. The couple is known for supporting numerous charities. Their store is the kind of place people come to have tea and visit, not just to shop. The crooks left behind broken hearts and sense of violation. "It's sad that there's so much of this going on," said Joan.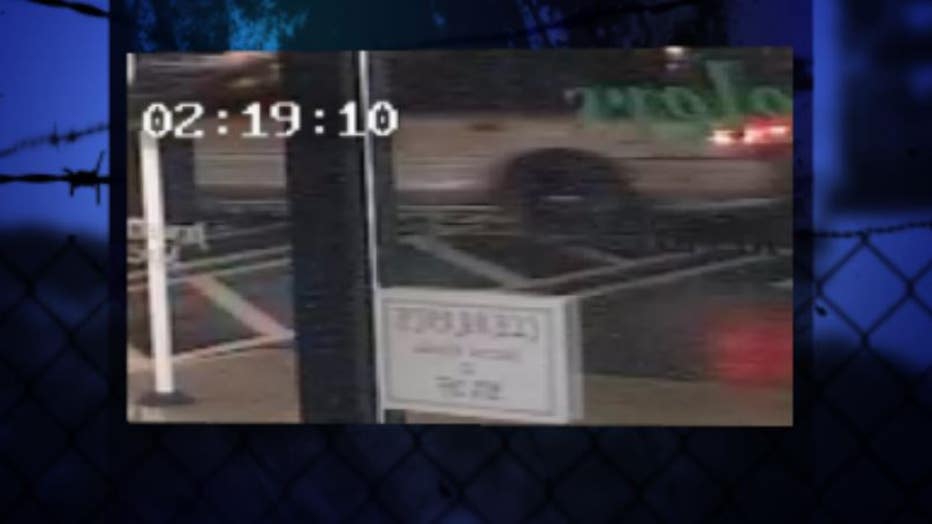 Above is a photo of a the vehicle they suspects may have been driving. It rolled slowly past the store right before the burglary. If you can tell Newcastle police the names of any of the four suspects, call an anonymous tip into: CRIME STOPPERS: 1-800-222-TIPS You must call the Crime Stoppers hotline with your tip to be eligible to receive a cash reward for information leading to a fugitive's arrest. Click here for information on how to text a tip to Crime Stoppers.