Newborn niece of Idaho victim named in honor of slain best friends
The newborn niece of slain University of Idaho student Kaylee Goncalves has been named in honor of her aunt and the young woman's best friend, who was also killed in the November ambush attack, according to a family Facebook page.
Goncalves and Madison Mogen were longtime best friends who grew up together, according to the family and dozens of posts that remain visible on their Instagram accounts.
"Theodora #MaddieKay Stevenson arrived at 4:21 a.m. 6lbs 5.8oz 19 inches," a post in the Goncalves Family page reads. "Alivea and Robbie are doing great!. We are blessed."
Alivea is Kaylee's sister. The post includes photos of the healthy newborn girl and her grandparents, Goncalves' mom and dad, Steve and Kristi.
RELATED: Idaho murders: King Road home where Bryan Kohberger allegedly stabbed 4 boarded up, will be demolished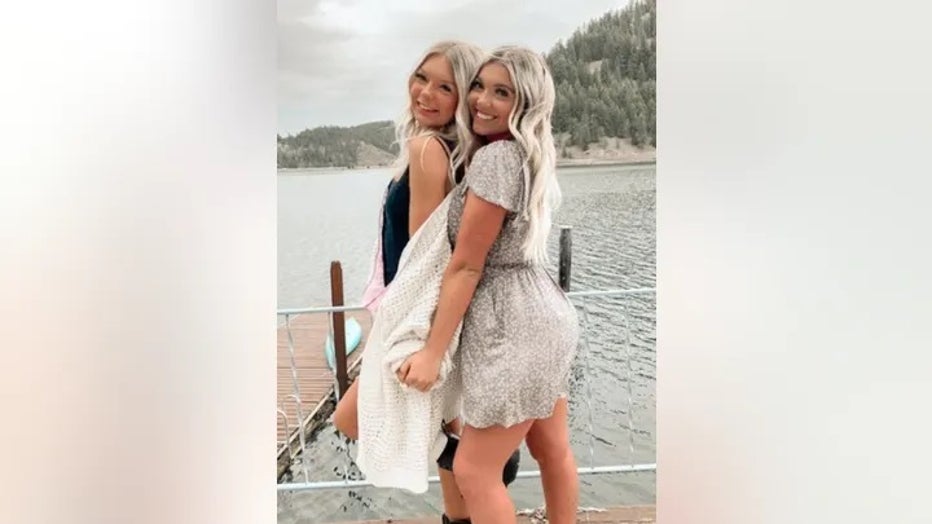 Madison Mogen and Kaylee Goncalves shared photos together on social media (Instagram/@kayleegoncalves)
The name MaddieKay is a combination of Kaylee's name with Maddie – Mogen's nickname.
The Goncalveses have said Maddie was like another sister to them – and she attended Alivea's wedding.
The duo spent their final hours together and with other friends in downtown Moscow, Idaho, before returning to their off-campus home – where police said they were found in the same bed.
Supporters left more than 8,000 reactions to the post and more than 1,200 comments wishing the family well.
"How bittersweet that Kaylee and Maddie aren't here to meet their baby niece," wrote one commenter. "But she sure has the best two guardian angels who will watch over her always."
RELATED: Idaho murders: Bryan Kohberger leaks a 'huge issue' with 'potential to compromise' prosecution, lawyer warns
The two young women were found in the same bed on the third floor of a rental house near the University of Idaho.
Their housemate, Xana Kernodle, was found the next level down, as was her boyfriend Ethan Chapin.
Police have blamed Bryan Kohberger, a 28-year-old Pennsylvanian who was studying for a Ph.D. in criminology at nearby Washington State University.
Kohberger faces four counts of first-degree murder and a felony burglary charge.
He is being held without bail at the Latah County Jail in Moscow, Idaho.
He's due back in court on June 26.
RELATED: Idaho murder timeline: Affidavit reveals how 16 minutes depict shocking scene
The school on Friday announced that the home where the victims lived was being donated by its owner. University President Scott Green said it would be demolished and that a memorial garden would be installed in honor of the victims and other students who have died.
The location for the memorial had not yet been chosen.