New tiny house village opens in south Lake Union neighborhood


SEATTLE --  The city of Seattle is opening another tiny house village. But unlike the "low barrier" Licton Springs tiny house village near North Aurora, there won't be any drug use at this one.

At least not out in the open.

The city is about to open 22 new tiny houses at a homeless community it's calling "Lake Union Village."

Each small structure has heat, insulation and electricity.

The labor and materials used to build them were mostly donated, by more than two dozen companies, schools and organizations.

Unlike the problem-plagued Licton Springs Village, drug and alcohol consumption won't be allowed in the common areas.

But there will be people who have drug addiction problems living there.  And it's understood people might use them inside the tiny homes, as long as they're not disruptive to the village or the neighborhood.




"All the residents have to sign a code of conduct and abide that in order to live in the village," said Josh Castle of the Low Income Housing Institute, or LIHI.  "That includes participating in chores, being a part of the success of the village."

This is Seattle's tenth tiny house village.

It's built on property owned by Seattle City Light, at 8th Avenue and Aloha Street, two blocks west of South Lake Union Park.

LIHI says it will be doing background checks for people staying in the community.  They will screen for sex offender status, active warrants, and other criminal histories.

"Our mission is to help people who are homeless, getting them off the streets," Castle said.  "From here they can grow.  They can thrive.  And they can work with case managers to transition into housing and access employment services and health care, anything that they need.  It's much easier to do when you can actually secure your possessions and you're in a heated space where you have dignity and you're working with case management."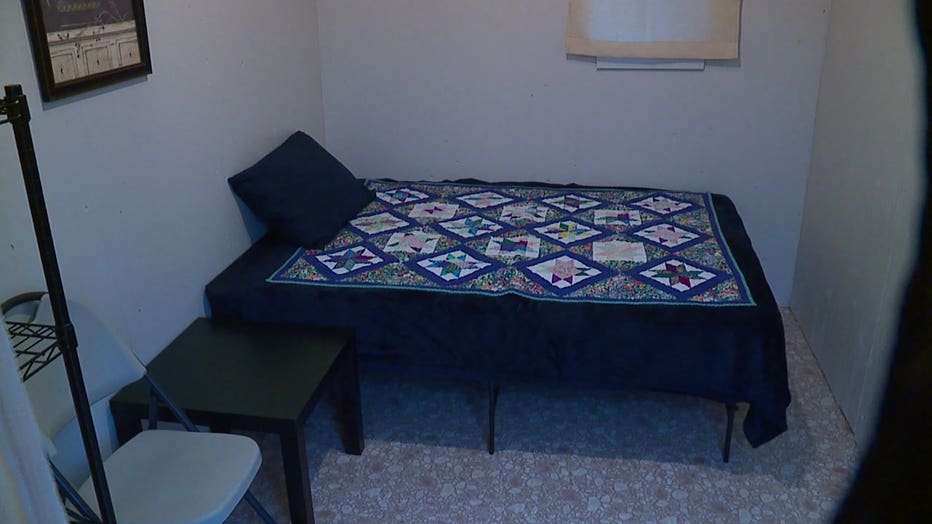 Close to 200 people showed up at a community meeting last summer on the proposal to build the homeless community at the south end of Lake Union.

More people who spoke at the meeting opposed the village than supported it, but cheers suggested the crowd was evenly split.

The city has contracted with LIHI since 2015 to provide operations at permitted encampment villages.

Under current city law, permitted villages on private or public land can operate for one year. But there's also an option to apply for an additional 12-month extension.

Costs vary by village, depending on what amenities are provided. The city invests between $204,000 to $528,000 per village for operations and services.

At Lake Union Village, there's room for 30 people who will share a kitchen, laundry, showers and have access to counseling offices. Each tiny house can hold four people.  But at Lake Union, there will only be couples or singles, including some seniors, veterans and people who own pets.

"It's close to bus lines.  It's close to food.  It's close to services," Castle said.  "It has easy access to downtown and various places.  So it'll be very helpful for the people who live here."

Many individuals, organizations, and companies contributed to the construction of the village, including United Way of King County, CBRE, AmeriCorps, Facebook, Microsoft, Google, The Evergrey, T2P2, and others.

Tiny houses were built and donated by Seattle Vocational Institute, Holy Rosary Church, Northlake Universalist Unitarian Church, Walsh Construction, Newport Covenant Church, Peninsula High School, The Rotary Club of Gig Harbor, Dale Hoff's Building Dreams Program, the Gaby Bell Memorial Fund, Winston Yeung and family, the University Child Development School, Gorilla FC, Norm Abrahamsom and friends, JBLM Madigan Hospital, 84th St Cares, Rainier Beach High School, Blaine Memorial Church, Kristin Dew and Sophia Sansone and others.