New Thurston County Sheriff plans to tackle domestic violence with new team
OLYMPIA, Wash. - The new Thurston County Sheriff is planning to make some bold moves to tackle domestic violence in the county.
With around 1,600 reports of domestic violence flooding in per year, it's just one of the challenges the state's youngest sheriff will face during his next four years in office. 
At 29, Derek Sanders says some folks have called him the youngest sheriff to hold the office in the state's history. Though he was sworn in about two weeks ago, he still climbs into the same car he was assigned to as a deputy.  
"My goal is at least once a week," said Sanders. 
He's planning on continuing occasional patrols in his marked vehicle to keep his finger on the pulse of the community.   
"Most people just want to hear that their boss is down at the ground level and understands what they are doing," said Sanders.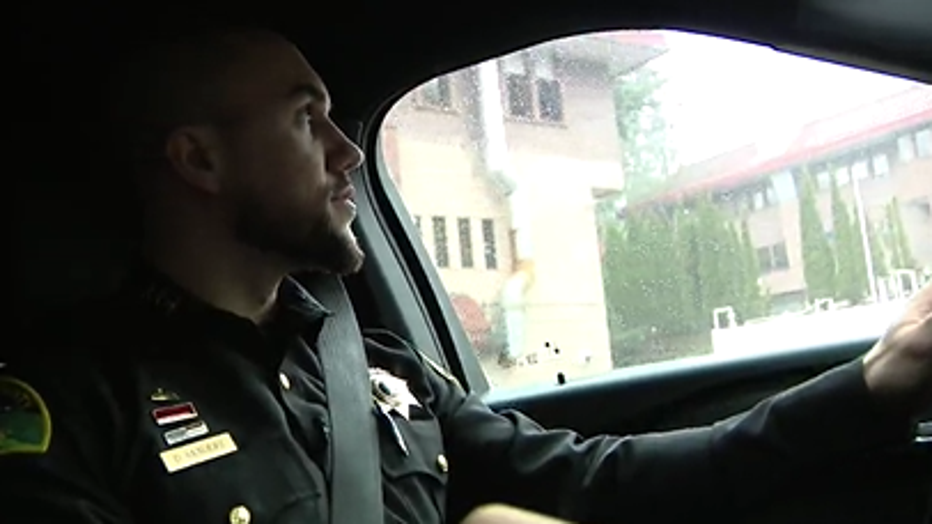 What he lacks in long-term experience, the new sheriff says he makes up for in energy and enthusiasm.   
"I don't even feel like I should be a deputy," said Sanders. "My trajectory as a kid was not that path. So, I felt privileged just to get to that point and to then end up being a sheriff at 29 is mind-blowing, but that's kind of where my passion comes from." 
Sanders childhood was marked by adversity. His family often struggled in poverty and suffered the impacts of domestic violence and homelessness. He was forced to flee to shelters or hotels with his sister and mom when his stepfather became abusive.  
When he was eight, Sanders participated in the Shop With a Cop program around the holidays, and it left a big impression.  
"We were homeless in Colorado and I got to basically participate in that event, and it was a pretty tumultuous time in my life, obviously. We were back and forth between a shelter and a van that a church had donated to us," he said.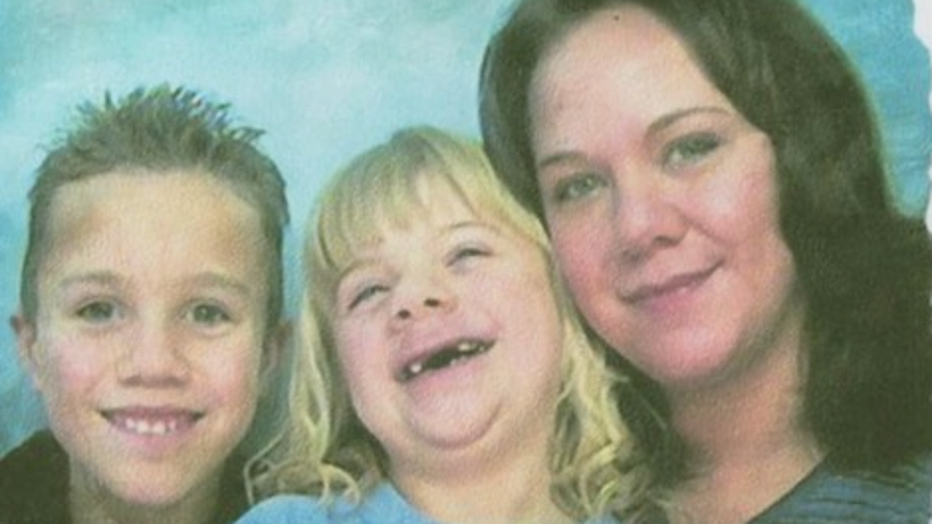 When he joined the Lacey Police Department as a Community Service Officer, he again participated in the Shop With a Cop Program, this time helping other children to shop around the holidays. He hopes to bring that program to Thurston County.   
"My goal as sheriff is to really focus on programs that could actually impact the community," said Sanders. 
He also plans to tackle the same domestic violence issues he experienced last year. In Thurston County, it was reported that deputies responded to around 1,600 domestic violence calls, equaling about four a day. Those resulted in more than 760 reports, 535 misdemeanor arrest/referrals and 150-200 felony arrest/referrals with two reported homicides. 
On the condition of union negotiations, Sanders says in 2023, his top priority will be to create a trained domestic violence team in the Patrol Bureau, with a goal of adding two DV Response Deputies per year, for a total of eight after four years.
"The idea is they can go to court, they can build relationships with the victims, so there is actually a more personable interaction there," said Sanders. 
At the Corrections Bureau, Sanders would also like to add two K-9 positions with a goal of no overdose deaths in the jail. 
Additionally, he hopes to phase in a reopening of the jail, related to booking restrictions.  
"Phasing a reopening of our jail as far as our booking restrictions. So the first thing I wanted to do, a huge complaint from the cities, is we need to be able to book our burglary suspects. I'm like, 'I agree'," said Sanders. "So, we had that conversation, and we decided it was appropriate to relax that booking restriction on day one, and then we are going to continue working on that rephrased opening."
He says while it may be a lofty goal he says, "My hope in the next year, we can actually get to the point where Thurston County jail is up and running."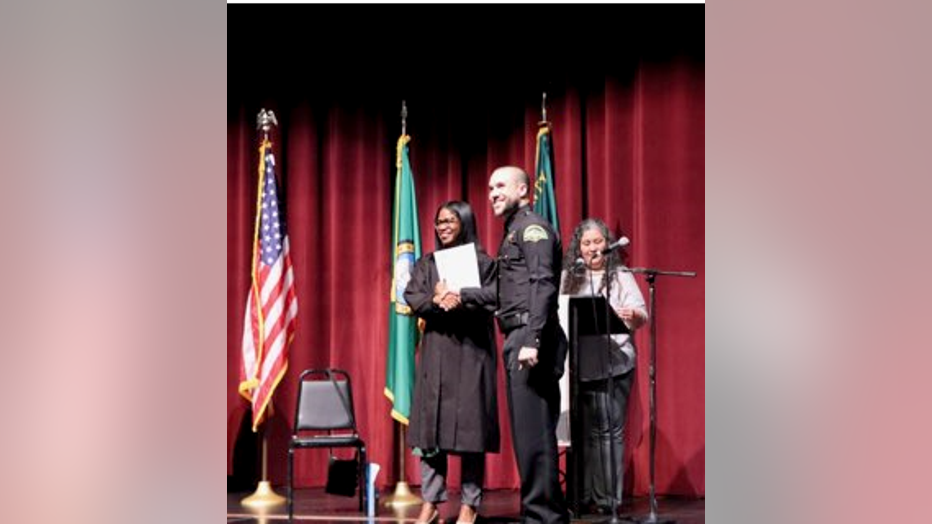 As for the homeless crisis in Thurston County, Sanders, who as a child sometimes stayed in shelters due to domestic violence in the home, has some ideas on how to handle that as well.
"So, my approach on homelessness, is, can actually be like, simplified pretty easily, nothing in law enforcement can be accomplished without a balance of compassion and enforcement, nothing," says Sanders. "If you go too far either direction, it fails. We see it over and over again. It's set in stone.  It's not something that's up really even for debate."
He says he's proposing a balance of enforcement and compassion to get people into house and remove camps from the county. 
"If all you do is show compassion, you see a festering problem continue to grow. If all you do is use enforcement, then you are just a heavy-handed, tyrannical government that goes around and bullies anyone that you see unfit," said Sanders. "I know that Thurston County has gotten a lot of money for the state for like, corridor cleanup and things like that."
In the future, he says he'd like to institute a Homeless Outreach Program Engagement Team program, known as HOPE. 
"We are going to be asking for two deputy positions for that. Next year is probably the goal to space some of these things out. The process is simple. We will pair these two deputies up with social workers, who have all the resources in the world. It's a team effort, because you have enforcement and you have compassion. And you have to bring those two things together and offer these people who are homeless, something viable. 
He says the HOPE team would go into camps to do outreach and offer assistance for a period of time before enforcement would begin. 
"The first thing we do for two straight weeks is we document who we are talking to, and we offer them resources." 
"We just continue to offer them resources, familiar faces. You have the got the same deputy, the same social worker each day, trying to get these people into sustainable house.  
Once we get to that point in time where we feel confident this person is not taking the help, and it has been there a couple of weeks, now the enforcement comes in. 'Listen, we offered you help. You are trespassing. You are urinating in front of kids. You are littering everywhere. You are going to jail.'  Once you get to the jail, we'll offer you more help. When you get out of jail, we will be back at your camp."
He said the team would continue that process as many times as needed until something different happens. "One, they leave, because this isn't the place to be homeless, or two, they take the help, and we are hoping that number two is what occurs. That is the model I think is the only way we are going to get around this homeless stuff."  
Moving forward in 2023, Sanders says his overall approach will focus on engagement and inclusion. 
"You just need someone who's reasonable, someone who is balanced and someone who is willing to put in the time to engage with as many people as possible and make this feel inclusive. That's my goal," said Sanders.