New technology is saving State Troopers - and you - time when you get a ticket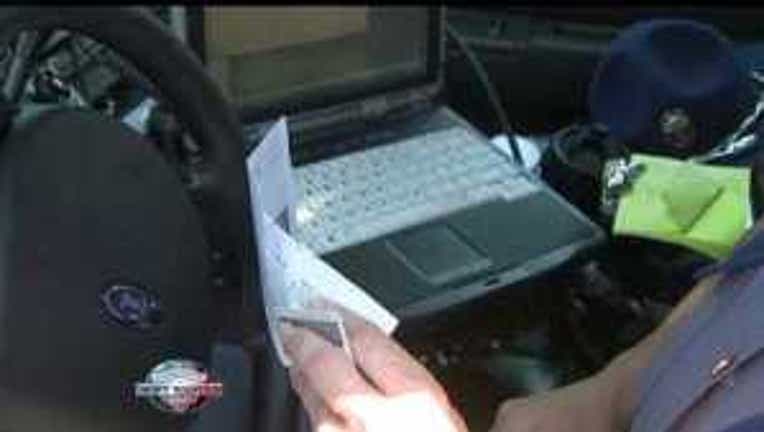 article
Technology helps a multitude of businesses and people in any number of ways, and now it's making the jobs of the Washington state patrol a little easier.

"It's as simple as me scanning the registration and as soon as I do, the information for the vehicle is entered," WSP trooper Julie Judson said.

The program making all this possible is called SECTOR — Statewide Electronic Collision and Ticket Online Records.

"Basically everything that's on the front of your license is now on my screen, so we'll have your address, your birthday, just the general information that we use," Judson added.

The barcode on the back of your driver's license and registration is scanned and downloaded into a database allowing troopers to save time, especially when working a multiple-car collision.

"It's the difference between me spending maybe 45 minutes handwriting each individual's information before I can let any of those cars go, is now just a few beeps a way," she said.



SECTOR was introduced to WSP about five years ago, but in the past two years the number of cars outfitted with the software has grown. Now, a nearly paperless agency is on the way.

"I received the information from my sargeant last month. Now that the cars are outfitted with SECTOR, we've made our offices more compatible with them so we can drive up to the gas pumps and download. Before we'd have to pull out the computers and take them into the office. Now they've streamlined that and we can actually pump gas while downloading information," Judson said.

The transition will help troopers do away with the additional paperwork.

"I know that everyone I encounter appreciates not having to see my handwriting — the faster you write, the sloppier it gets and that's no longer an issue."

There are additions to the system that will be made further down the road. Currently, criminal records and warrant information isn't available with a simple license scan, but for what it can do now, it's a definite step in the right direction.

"It's much faster. I can get off the shoulder much faster and get back to doing the public safety job I need to do," Judson said.