New storm: It's going to be a soaker for most from Saturday to midday Sunday


SEATTLE -- We're getting one more big storm Saturday before we finally see some relief around the Pacific Northwest.

"Hazards on Saturday will include wind, heavy rain, standing water on roadways, gusty winds, localized flooding, spotty power outages and the risk of mudslides," Q13 News Meteorologist Time Joyce said Friday night.

The rain is expected to be especially heavy for the South Sound on Saturday afternoon. Tacoma and points south could get nearly 2 inches of rain from this storm. Seattle may get just more than an inch, and Bellingham may see even less.




A winter weather advisory has both been expanded and extended.  The advisory remains in effect until 7 a.m for the western slopes of the Cascades and until 7 p.m. Saturday for the eastern slopes of the Cascades. About 4 to 10 inches of snow is expected for locations above 4,000 feet. The snow level will go up to 8,000 feet by Saturday night and stay above pass level for most of next week.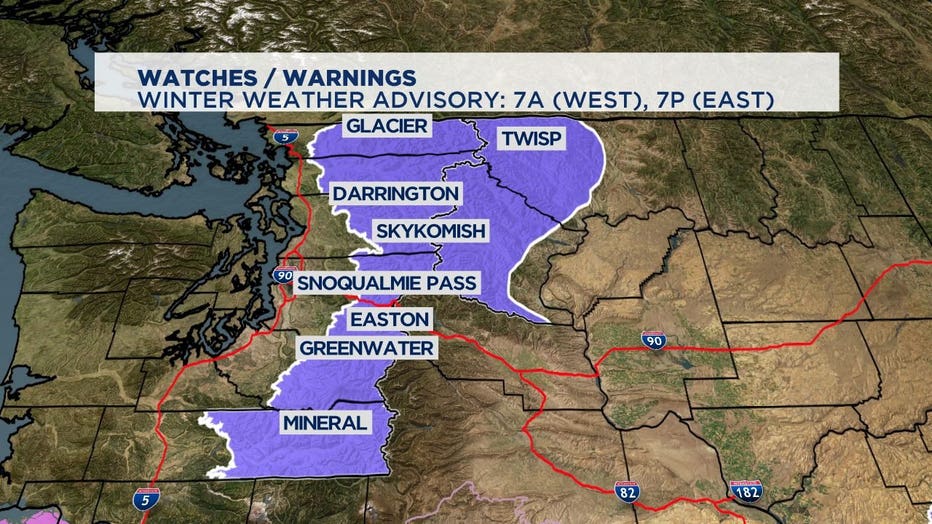 Here is Tim's forecast:

Saturday: Soaking rains move in from the south and stay with us all day long. Windy/breezy conditions look likely for many locations as the jet stream takes aim right at Western Washington. The front will drop back south late in the evening on Saturday. High temps in the mid 50s.

Sunday: looks a bit soggy with some showers more likely for the morning versus the afternoon. Mudslide risk will be elevated after all our Saturday rains. Highs getting close to 60 in some spots. The Sounder playoff match against Colorado looks to have some showers, but more for the beginning of the match than the end.

Next week: A nice break from the parade of storms. Morning fog could be an issue in some areas, but nice afternoon sunshine with some temps near 60 degrees. Midweek, we could have a few showers– mostly for the coast and the mountains.

LANDSLIDE RISK EXTREME  IN MANY PARTS OF PUGET SOUND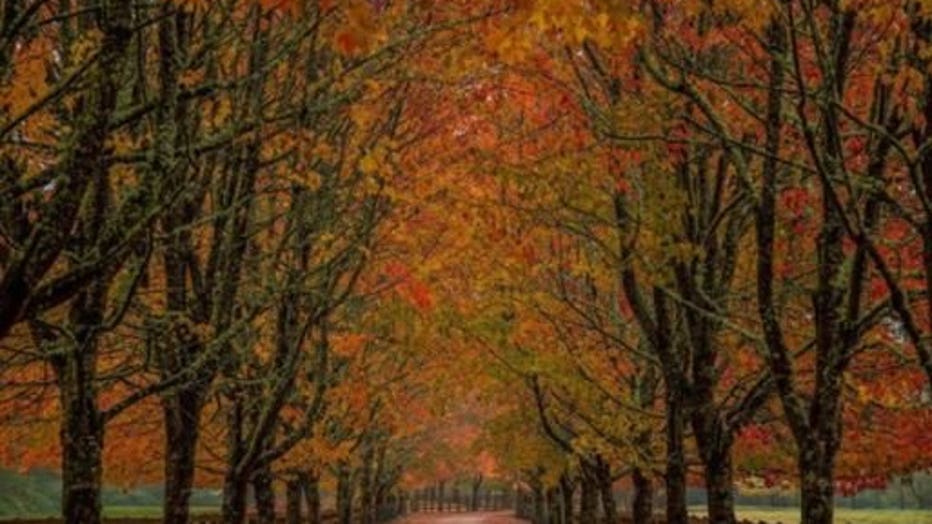 Beautiful fall colors in Snoqualmie.(Photo sent in by Brittany Barbosa)