New Orleans jail video shows drugs, guns behind bars


NEW ORLEANS -- On shaky, grainy video recordings, a group of men show off a stash of pills, pop open Budweiser tall boys and shoot dice for stacks of cash. One injects what appears to be heroin; another displays a large-caliber pistol, ejecting four bullets from the chamber to show that it's loaded.

Here's the punchline: These guys are already in jail.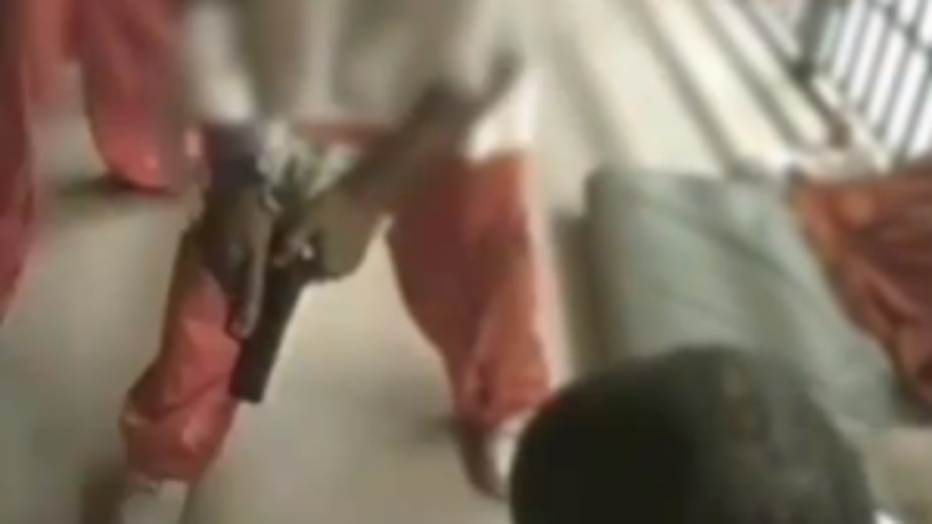 The scenes were captured in 2009 on a camera smuggled into the House of Detention in New Orleans, a decrepit lockup pressed back into service after Hurricane Katrina. The video's release during a federal court hearing this week sparked a new demand by the city's mayor for the federal government to take over the Orleans Parish prison system and a round of I-told-you-sos by advocates for the inmates held there.

In addition to the displays of contraband, the inmates in the now-shuttered facility show themselves dishing out soup from bins in grungy, overcrowded cells and sleeping on mattresses laid on floors. One holds up glue traps he says are used to catch nutria, a rat-like pest that has infested much of southern Louisiana and notes that the jail was supposed to have been closed.

"Why're we in here, then?" he asks. "ACLU investigated, and they told them it's closed down ... why're we in here?"

For more on this CNN story, click here.