New law: Illegally parking in electric-vehicle charging spot will cost $124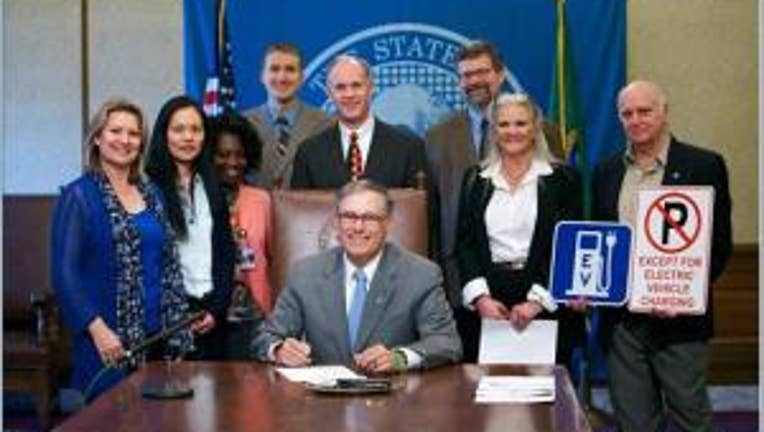 OLYMPIA -- Gov. Jay Inslee signed into law a bill Tuesday that creates a parking infraction for anyone who parks a non-electric vehicle in a parking spot designated as an electric-vehicle charging station. A violation will cost $124.

"We have parking spaces intended for recharging electric vehicles, and the state is actually funding them at certain locations; yet cars with internal-combustion engines are parked in those spots," said the bill's sponsor, state Sen. Rodney Tom, D-Bellevue. "When it comes to electric vehicles, they need those spaces.

"So what this bill does, modeled on our handicapped parking spaces, is require a vertical sign identifying each electric-charging station to provide notice that the space is only for electric vehicles that are charging."

The bill creates a parking infraction with a penalty of $124 for any person parking a vehicle in an electric-vehicle charging station if the vehicle is not connected to the charging equipment. The parking infraction applies to both public and private electric-vehicle charging stations.

The new law goes into effect July 28.