New high school building in Shoreline: Safer, more secure


SHORELINE, Wash. -- For more than 50 years, Shorecrest High School was one level, had lots of entrances and stretched for three blocks.

But to stay safe and secure in the 21st century required a big change in design, and when students moved into the 'new' Shorecrest on Monday, they noticed the differences right away.

"I think it's great, it's a really nice school," said Anton, a sophomore, on the new, three-story building.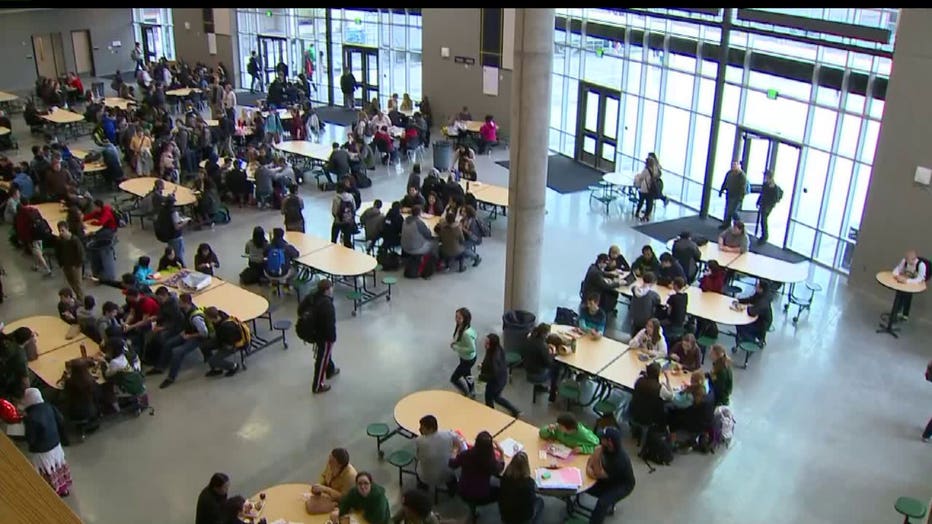 The new Shorecrest High School in Shoreline was built to be safer, more secure. (Photo: KCPQ-TV)


For the first time ever, Shorecrest students are using stairs, but the cause of their climbing is not exercise, but safety.

Principal Pat Hegarty says instead of building out, they built the new school up, with less doors, and less access into the school.

"We haven't had dangerous issues in our school, but certainly we see that in the media virtually every day," said Hegarty, who admits security has become the number one priority when building a new school.

Surveillance cameras hover over the hallways in Shorecrest, and only the front entrances are open during the day. The rest of the doors need a key card from staff to open. The principal can lock down the school with the swipe of a card or by hitting an emergency button in the main office. If there's a threat in one area of the building, specific, interior doors can be locked as well.

Hegarty said he asked himself early on, "How do we keep this place safe and secure without putting fences all over the place?"

The answer, he said, was by building up instead of out, and utilizing the latest technology.