New 'Fleetwood Mac' tour to stop in Tacoma, Vancouver in May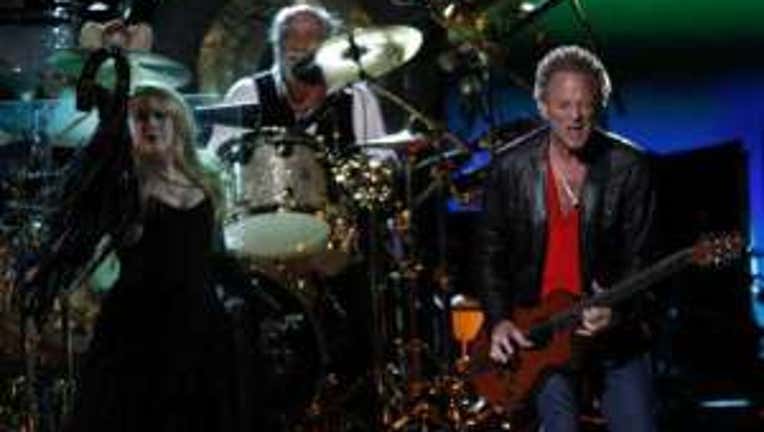 As long-rumored, Fleetwood Mac will hit the road in 2013 with a 34-date American tour that will see the band visit all the major U.S. markets, along with a May 19 stop at Rogers Arena in Vancouver, B.C., and a May 20 show at the Tacoma Dome.

The dates will feature co-founders Mick Fleetwood and John McVie, along with longtime vocalist Stevie Nicks and singer-guitarist Lindsey Buckingham. Fleetwood Mac is touring for the first time since 2009. (Christine McVie no longer tours with the band.)

In addition, according to Nicks, Fleetwood Mac has been working on new songs and is hoping to release at least two of them in anticipation of the tour. Nicks and Buckingham spent four days in the latter's home studio in November, an interaction that hasn't happened in a decade but whose history stretches over 45 years.

"This band never breaks up," Nicks said on the phone from her home in Santa Monica, Calif. After the '09 tour concluded, she added, "everybody said, 'Goodbye, talk to you soon, and this will start happening again when everybody's done with what we do when a Fleetwood Mac tour ends. We'll go out and do something else and then we'll come back and do Fleetwood Mac.' "

Fleetwood Mac's 2013 tour begins April 4 in Columbus, Ohio, hits New York City on April 8 for Madison Square Garden and moves westward from there.

MSN reported that Fleetwood Mac tickets will begin going on sale Friday, Dec. 14.

-- Randall Roberts, Los Angeles Times

To read the full L.A. Times article, click here.