New ferry a flop? Two state lawmakers calling for change at top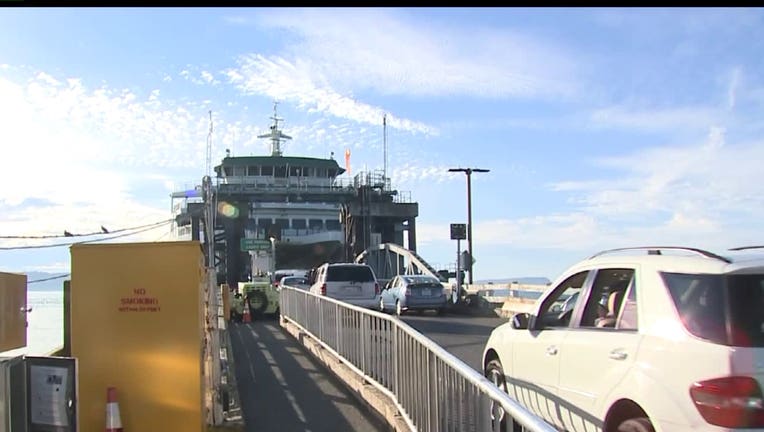 MUKILTEO, Wash. -- Just one day in service, and ferry crews say the newly christened Tokitae went through mechanical and engineering glitches, along with an apparent design flaw -- the  loading ramp on the vessel can cause some cars to bottom out.

Pretty, shiny, brand new ... but with a catch.

"I wouldn't want to get on it," said Erin Forde, who rides a ferry four times a week. "Are they going to pay for it if it does something to your car?"

"That's what ticks me off a lot about those little issues," said Traynor Hunt, another ferry rider. "Why wasn't that caught or corrected way back when?"

State Rep. Norma Smith, R-Clinton, is asking the same question. She was told about the ramp problems in February when the boat was still under construction.



She said the ferry system's upper management told her it was a non-issue.

"I do believe we were misled," said Smith. "We went back and told our colleagues that there was not an issue based on what we were told."

Now, Smith and state Rep. Larry Seaquist, D-Gig Harbor, are demanding a major overhaul in the ferry system's upper management and they are trying to get the governor involved to restore the public trust.

Interim State Ferries Director George Capacci, is playing down the problems on the Tokitae, calling them typical ripples for any maiden voyage.

"It is part of bringing a new ship on line, it gets a lot of attention," said Capacci. "There are little things that happen all the time with a new vessel, and construction, and it hasn't even been a day yet."

Cappaci is asking the contracotor, Vigor Industrial,  to change the loading ramps on the next two new ferries under construction.

For now, crews on the Tokitae, have to judge a car by size and weight to determine whether to send it up the ramp -- or whether it might bottom out at the top.