New cracks found in Alaskan Way Viaduct, another inspection set


SEATTLE -- The Washington State Department of Transportation found some new problems when they closed the Alaskan Way Viaduct earlier this month: There are new cracks along the structure, and engineers need to take a closer look.

Just a couple weeks ago, WSDOT told the Seattle City Council that the viaduct was settling into the ground, close to a half-inch in some places. They said they would get more information during their regularly scheduled inspection. But during that March 1 inspection, it wasn't settling they found -- it was cracks.

"They're very similar to what we've seen before," said Tom Baker, state bridge engineer. "The concern is seeing new ones at this location, and seeing some of the existing ones widen."

"We're not sure exactly why the cracks have formed," added Keith Metcalf, WSDOT deputy chief engineer. "But we do know it's not related to the tunnel, as those tunnel activities are a half-mile south of here."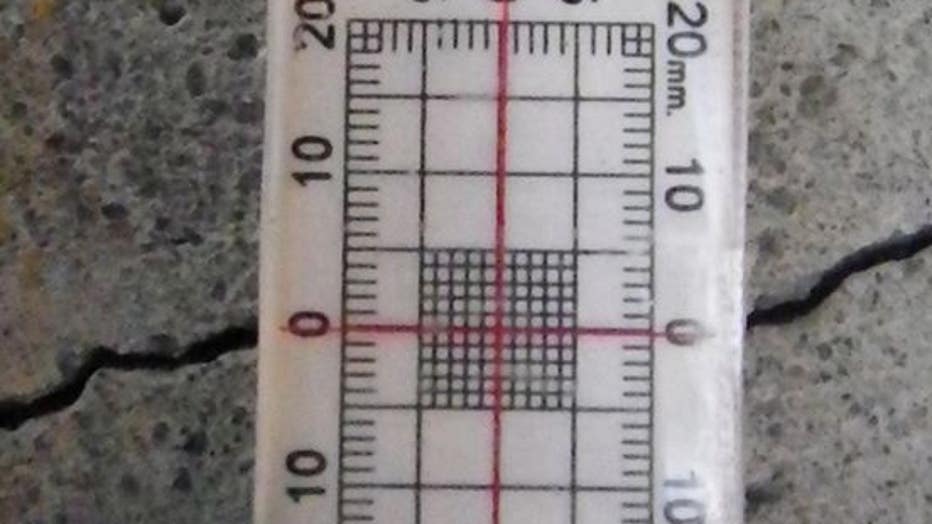 This is one of the new cracks found in the Alaskan Way Viaduct. (Photo: Washington State Dept. of Transportation)


There's a lot of ivy on the viaduct near Seneca and Spring, where the cracks were found. Crews couldn't remove all the ivy during the first inspection, so they're going to do that this week.

They'll close the viaduct again on Saturday, March 22, so they can get better measurements of the cracks and put in some more monitors.

"This is a 60-year-old structure," Metcalf said. "It's in constant need of repair and attention to make sure we keep it in service and make sure it's safe."

WSDOT wants to assure everyone that the viaduct is safe for traffic now, and they should be able to repair cracks with an epoxy injection to keep it that way.

But they still say the long-term solution is to finish the tunnel, so the viaduct can be taken down in a few years.

"With the repairs we do, and with the monitoring we're doing, it should be more than enough to get us to the end of the project," said Baker.

That is, of course, if the tunneling continues. The project was halted in early December, and it could be months before repairs to the boring machine Bertha are complete.

City Councilman Mike O'Brien says that is a concern. That's why he and other council members have sent WSDOT a letter asking for more detailed information about the viaduct.

"I just look forward to having a robust, public discussion about how safe is safe enough," he said.  "How is the public ensured, and how am I, as a council member, ensured that the right people are keeping an eye on the right things?"

The City Council is giving WSDOT until the end of the month to respond to their safety questions.

Engineers will not be making any repairs to the viaduct on March 22. Right now, they think they'll be able to do that over the course of several nights, so they won't have to schedule another closure and impact traffic.