New bridge in Seattle to be world's first to sway with earthquake, then restore itself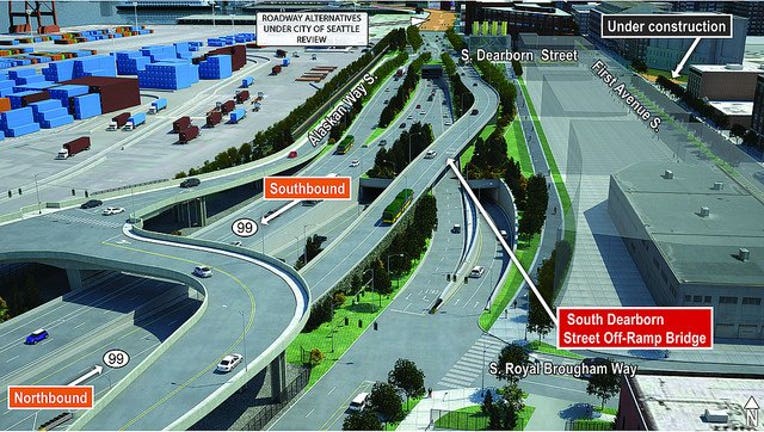 SEATTLE -- New technology is being used on a new State Route 99 exit ramp in Seattle. It's the world's first bridge built to sway with a strong earthquake and then return to its original shape.

The pilot project comes after 15 years of research at the University of Nevada Reno's Earthquake Engineering Lab.

But what's the difference between this and current bridges?

WSDOT says currently bridges are built not to collapse during an earthquake, but this new technology would allow the bridge to sway and return back to normal. That means emergency vehicles and other motorists could continue using the bridge after a quake.

"This is potentially a giant leap forward," said Tom Baker, bridge and structures engineer for the Washington State Department of Transportation. "We design for no-collapse, but in the future, we could be designing for no-damage and be able to keep bridges open to emergency vehicles, commerce and the public after a strong quake."




The specialized materials are up to 90 times more expensive than standard steel and concrete. The Federal Highway Administration approved the real-world test and a federal grant paid for much of the additional cost, WSDOT said.

Officials say the future northbound SR 99 off-ramp to South Dearborn Street is currently under construction and is scheduled to be complete in spring of 2017. After the SR 99 tunnel eventually opens, the ramp will take northbound drivers from the highway to SODO.

Check out this video to see how the technology works.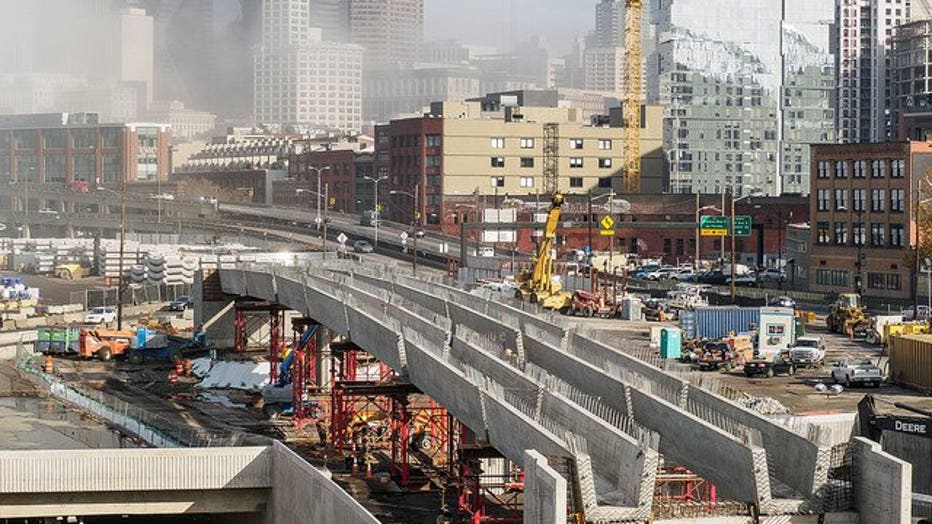 In this November 2016 photo, you are looking north at the future northbound SR 99 off-ramp bridge to South Dearborn Street. The new ramp is under construction just west of Seattle's stadiums. Earlier in the week, crews working for Interwest Construct