New billboard warns of 'juices and cookies' not meant for kids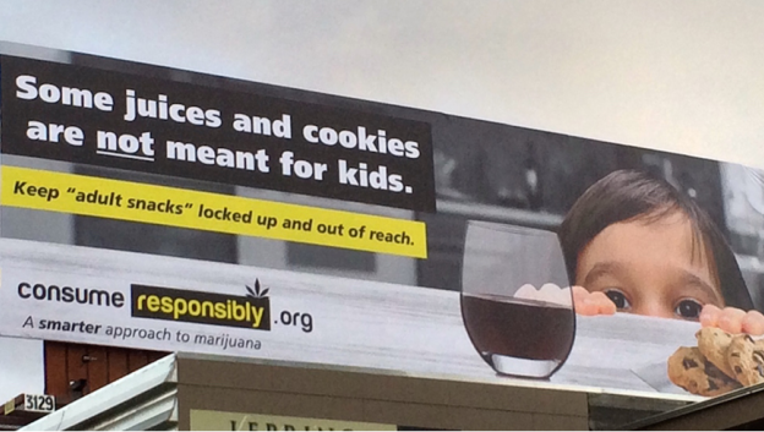 SEATTLE -- A new billboard in Seattle will encourage "magic cookie" and wine lovers to keep their snacks out of reach of children.

The Marijuana Policy Project is launching billboards in Seattle and Denver this week as part of a broader public education campaign urging adults to "consume responsibly" in states where marijuana is legal.

According to the MPP, the billboard features a child looking at what could be a glass of grape juice and a few cookies, but turns out to be wine and cookies infused with marijuana.

The billboard reads, "Some juices and cookies are not meant for kids," and urges them to," Keep 'adult snacks' locked up and out of reach." It will be placed in the 5400 block of E. Marginal Way just south of Brandon Street.

The "consume responsibly" campaign made national headlines when it launched in September with a billboard that alluded to columnist Maureen Dowd's infamous marijuana edibles experience and urged adults to exercise caution when consuming them.

The billboard should go up on Tuesday.