Neighbors stalk car prowler; police arrest suspect believed responsible for at least 7 crimes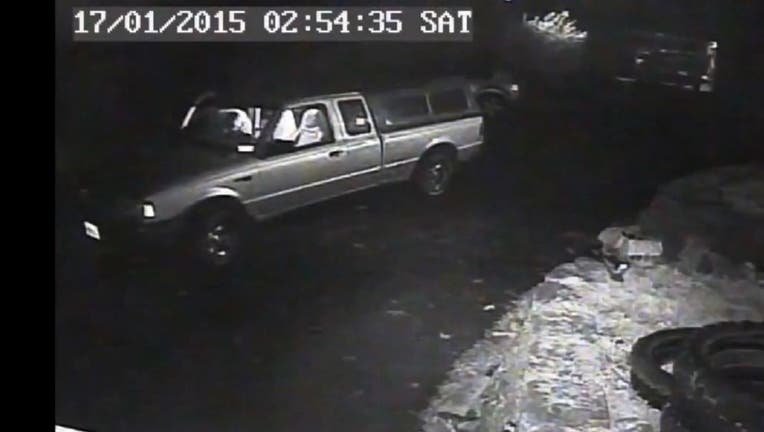 article
OLYMPIA – New statistics reveal that car thefts and car prowls are driving crimes rates up in Seattle, but those crimes are happening all over Western Washington.

>>> See Seattle crime rates for 2014 here

Police arrested one man in Olympia last weekend who they believe is responsible for at least seven prowls in one night.

It happened early Saturday morning on Otis Street. The crook had no problem getting inside the cars because all of them were unlocked. Thanks to some vigilant neighbors, the thief didn't get away.

"Unbelievable that this many cars, in our neighborhood," said Cortney Kelley.

Cortney and her husband, Philip, saved their neighbors a big headache when they caught a stranger going through their cars late at night.




Philip said a stranger tore through nearly all of his neighbors' cars, one by one. But he wasn't going to sit by and do nothing.

"I was on the phone with 911, I had a bat and I just came right behind the telephone pole," he said, "while he was rifling through the glove box."

Like most cities in Western Washington, Olympia is dealing with persistent car prowlers.

Since the beginning of 2015, at least 42 cars have been prowled within the city.

Olympia police investigators said 60% of all car prowl victims never bother to lock their doors; neither did the Kelleys.

"We usually lock our cars and we definitely don't leave any valuables in the cars," said Philip.

"My brand new lip balm -- who takes somebody's lip balm?" laughed Cortney. "Isn't that weird?"

As the thief wandered off in search of more loot, Philip stayed on the line until police arrived. They caught the suspect after a short foot chase.

Now the Kelleys plan to keep the cameras rolling and their car doors locked.

"He wasn't breaking windows so it must be easy for him to go around periodically and break into cars," said Philip.

Police said drivers should never leave valuables inside a vehicle, and it's also important to make sure the doors are locked.

The Kelleys said all of the victims in this case left their vehicles unsecured.