Neighbors: Man stabbed to death trying to protect young woman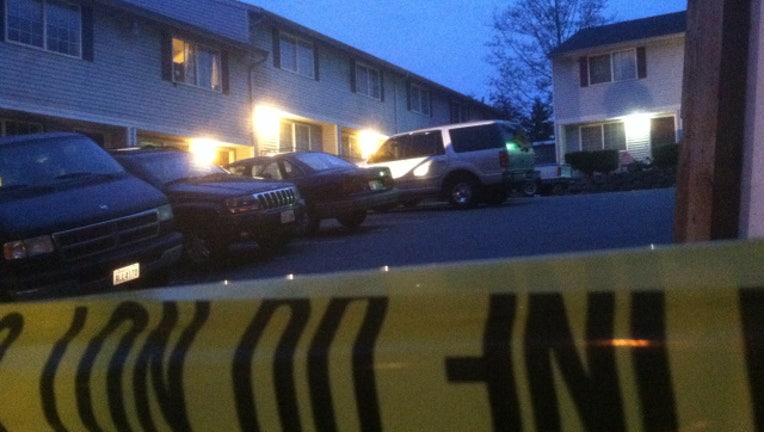 EVERETT -- Detectives are investigating a homicide at a complex of town homes on the 8200 block of 5th Avenue W after neighbors say their friend was stabbed several times trying to protect a woman early Monday morning.

Everett Police say they were called down to the town home complex for the stabbing at about 2 a.m. Monday morning. When they arrived they found a man who was not responding and a woman administering CPR on the victim.

Neighbors say the incident started with a fight between the suspect and the suspect's girlfriend. The altercation started to get physical and neighbors say the victim stepped in to break it up. That's when the suspect stabbed the victim several times and took off.

Police searched the scene and couldn't find the suspect, but he was found several minutes later a few blocks away with the help of a K-9.

The suspect is now in police custody being interviewed by detectives.

Neighbors say it is a shame their good friend died this morning, and called the victim a hero.

"He was always a great guy," neighbor Andrew Weber said. "He was always smiling. They were just out here barbecuing  having a grand ole time you know."