Neighbors fed up with Aurora Bridge construction noise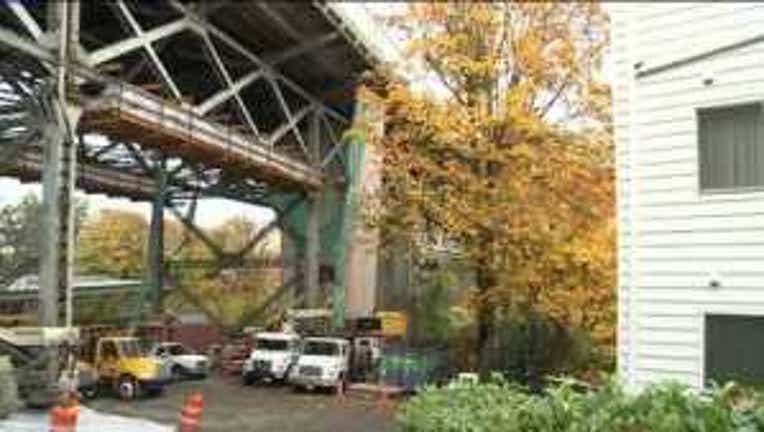 article
Some people living in the Fremont area of Seattle are fed up with their noisy neighbors. It's not the parties, but rather all-night construction on the Aurora Bridge.

"It's really hard," said neighbor Cresta Lafever. "It's a constant clatter and banging."

Fellow neighbor Cam Strong added, "The noise has been terrible. The people on this side of the building get not only the noise but the vibration."

"People are so angry and sleep-deprived," said Mariangela Abeo.

She had a YouTube video to prove it. At 1 a.m., jackhammers can be heard outside her window.

People who live near the bridge are fed up, especially since the deadline on construction keeps getting pushed back.  First it was supposed to be completed in the the summer, then October, and now the new year.

Neighbors complained to state transportation officials recently at a special meeting, but engineers say there's not much they can do.

Russ East of the Washington State Department of Transportation said crews keep uncovering more corrosion in the 80-year-old bridge, and it  has to be fixed to make sure the span is safe.



WSDOT does have some solutions for neighbors, including ear plugs and white-noise machine. Neighbors say they won 't work.

"I don't think that's going to cut it," Strong said. "You don't really understand what it is to try and live in this all day."

Some have moved out. But Abeo is staying, sleep-deprived and all. She does have one last message for WSDOT.

"I said you need to pay for my coffee at least. The amount of coffee I'm going through is like two pots a day," she said.