Neighbor on suspected hash oil operation blasts: 'Huge fire bombs ... it was crazy'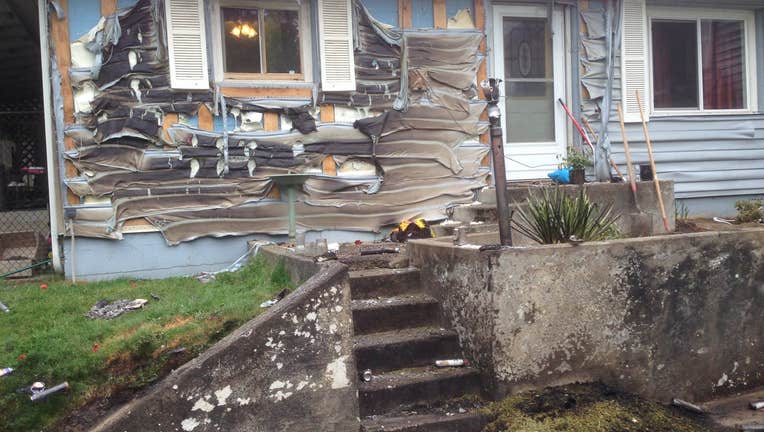 article
PUYALLUP – A 20-year-old man has been booked into jail for the suspected hash oil making operation that set off numerous explosions outside of a Puyallup home Tuesday night.
He's facing several charges, including reckless endangerment.
Police and fire department crews responded to multiple reports of explosions in the 1500 block of Shaw Road just before 11 p.m. Tuesday.
"There were huge fire bombs," said Morris Hernandez, a neighbor. "I mean massive.  Yeah, it was crazy."
Police found the part of the house on fire and multiple explosions going off  in the driveway area, Capt. Scott Engle reported.  There were numerous people at the home at the time of the fire and explosions. Several people fled  the home as more police arrived.
Despite the fire and explosion, no one was hurt, Engle said.
Still, Morris Hernandez is troubled by the news of the hash lab so close to his property and what it means for the future.
 "I'm concerned for the community. I'm not sure the passing of this marijuana law is the best thing. I think it's opened up a lot of doors."