Neighbor blocks suspected burglars' U-Haul, calls cops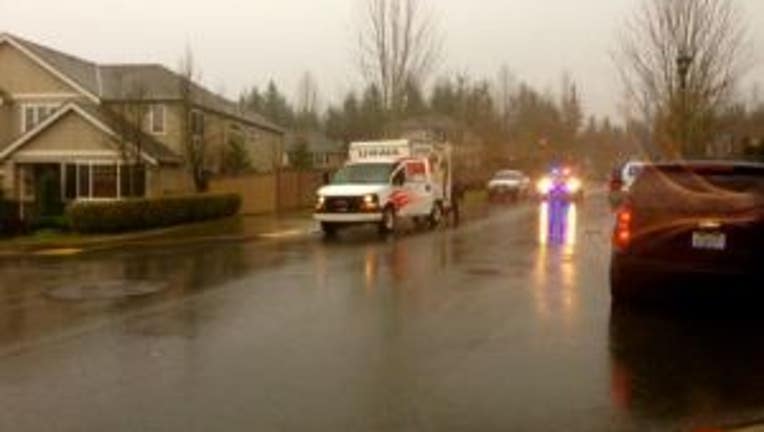 SNOQUALMIE -- Tia Borgioli  of Snoqualmie was well aware that her neighborhood had been targeted by thieves in a U-Haul, so when she saw the truck in her neighbor`s driveway, she blocked the U-Haul with her car and at the same time called 911 from her cell phone.

"A male came out from the car and he kind of held up his shirt at my driver side window  and said 'move' really loud and I didn't realize what he was trying to show me,"  Borgioli said.

What she didn't realize at the time was that the man had a handgun in his waistband. "I told him, I`m on the phone with police and you need to move and he pulled the gun and pointed it toward my head and then said, 'Move!' And I said, Oh, absolutely."



Borgioli drove away but managed to block the U-Haul from leaving the neighborhood until Snoqualmie police officers arrived.

"Two police officers came behind me and one pulled by the side and one pulled in front,"  said Anne Jackson, who was  rushing home because her neighbor had called minutes befor e to tell her the U-Haul was in her driveway.

Fortunately they never got inside her home, but it is a day few in the neighborhood will ever forget.

"I keep thinking ... freaks me out," Jackson said.

Fortunately she and others have neighbors like Borgioli watching their back and their homes.

"Now that I look back, it was probably not the best idea, but then when I was in the moment I didn`t want them to get away," Borgioli said.

Police recovered the handgun that had been thrown from the vehicle and arrested a 32-year-old Renton man and a 30-year-old woman from North Bend.