Nearly $1.2 million settlement reached in case involving deputy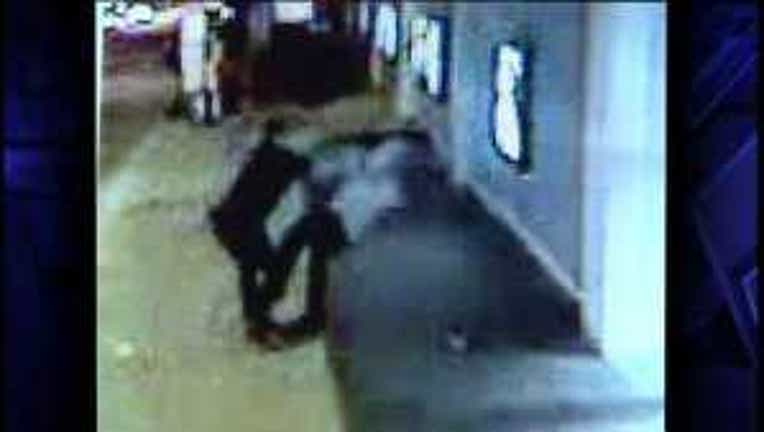 SEATTLE -- Lawyers representing an Edmonds man who suffered a severe brain injury after being shoved into a wall by a King County deputy in 2009 announced Tuesday they have reached a $1.178 million settlement with the county on top of the $10 million received in a civil trial.

Another $300,000 in sanctions were levied in September by the judge in the civil court case.

The $1.178 million settlement announced Tuesday regarded allegations that the King County Sheriff's Office intentionally withheld damaging documents showing that deputy Matthew Paul, who shoved Christopher Harris into a wall, exhibited a pattern of behavioral issues before and after he shoved Harris into a wall in a tragic case of mistaken identity.

When the documents were uncovered following a $10 million settlement in a civil trial against King County, Sim Osborn, the Harris family's attorney, filed additional claims. The documents allegedly included at least four complaints that the deputy who attacked Harris had previously used unnecessary or excessive force.

Osborn contended in court that the county intentionally withheld damning documents that it was required by law to give to the plaintiffs in an attempt to hamper the case. According to Osborn, had the county lived up to its duty, he would have taken the case through trial, and would have filed a federal civil-rights cause of action as well.

On Sept. 14, 2012, Judge Stephanie Arend of Pierce County Superior Court admonished King County, ruling that the sheriff's office withheld key evidence in the case.

Under Tuesday's settlement, King County must pay an additional $1.178 million, plus $300,000 in sanctions levied by Arend on Sept. 14.

"We are pleased that King County heeded Judge Arend's ruling and have taken steps to settle these claims," said Osborn. "This case has fundamentally changed for the better the way King County and the Sheriff's Department do business."

According to court documents, Harris was walking in the Belltown area of Seattle in May 2009 when two deputies gave chase, mistaking him for a suspect. According to witnesses, Harris ran for two and a half blocks, slowed down, raised his hands and attempted to surrender. Despite this, surveillance video showed Paul running into Harris, smashing him into a concrete wall.

Harris suffered irreparable brain damage, and likely will remain bedridden and unable to talk for the rest of his life, his lawyers said.  Harris' wife, Sarah Harris, and his guardian ad litem, Franklin L. Smith, filed suit against King County and agreed to the $10 million settlement during a civil trial.