Near-record early season snowfall hits mountains; Olympics at 500% typical snowpack
SEATTLE -- The snow is falling and ski resorts are opening. That's par for the course in a Pacific Northwest November.

But the amount of snow we're seeing this early in the year is almost unprecedented.

According to a snow-depth information report released Wednesday by the Northwest Avalanche Center, most area passes are seeing well-above average snowfall for this time of the year.




Leading the pack is Hurricane Ridge in the Olympics. At 53" of snowpack, the Olympics are seeing 530 percent the normal snowpack for this time of the year.

Mission Ridge is next with 13", more than triple its normal of 4" usually on the ground by Nov. 15.

Here is the data released by the Northwest Avalanche Center: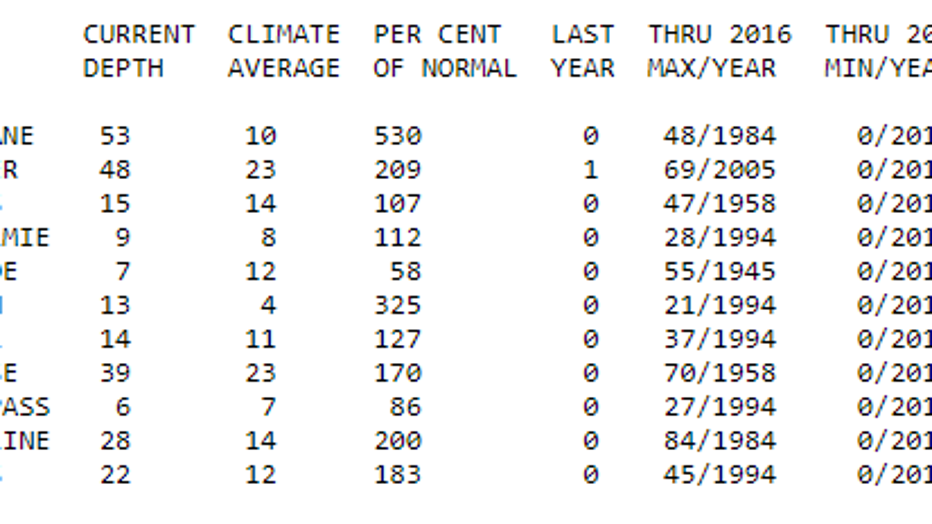 from Northwest Avalanche Center.


Only Stampede Pass and White Pass are below average for this time of year.

Stevens Pass opened for skiing Thursday, just one day after Crystal Mountain.

White Pass, Summit at Snoqualmie and Hurricane Ridge are the only area ski resorts that haven't announced a date for opening day.