NBA officials told of possible Kings to Seattle deal, report says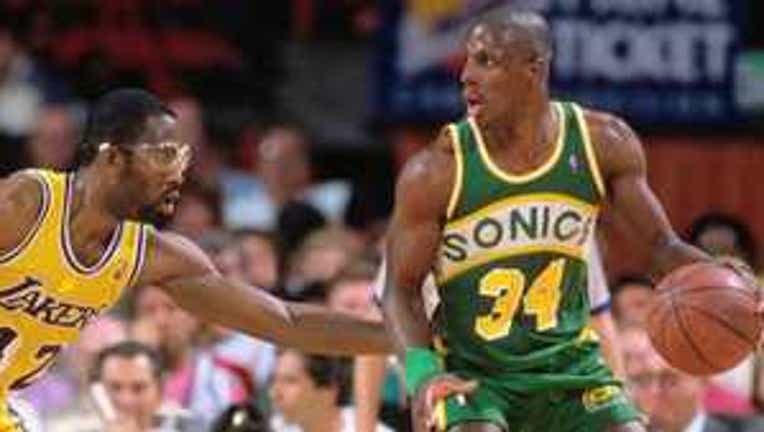 article
SEATTLE -- New reports of a deal to bring the Sacramento Kings to Seattle have surfaced less than a week after rumors of the deal originally broke.

Yahoo! Sports reporter Adrian Wojnarowski said Monday that the NBA held a conference call Tuesday with members of the league's relocation committee for a briefing on a proposed deal between a  Seattle-based ownership group and the Sacramento Kings. According to Wojnarowski, the call to the league detailed a "non-binding set of deal points" on the sale of the Sacramento Kings.

Discussions have continued throughout the week to finalize the Kings' move to Seattle, Wojnarowski reported.

Yahoo Sports! first reported that a deal between the Kings' primary owners, the Maloof family, and a Chris Hansen-led group was nearly finished, calling a potential deal "1st and goal on the 1-yard-line." Citing sources, the deal allegedly had the Seattle group buying 65 percent of the Sacramento Kings for $525 million.

The deal has not been finalized, and reports of other potential buyers trying to keep the Kings in Sacramento have arisen. On Wednesday, Sacramento Mayor Kevin Johnson held a press conference to discuss a possible sale, and pledged he would do his best to keep the Kings in the capital of California.

"Our end game is we want to be an NBA city with an NBA team," Johnson said. "An we want that team to be the Sacramento Kings."

The Kings must file for relocation with the league before a March 1 deadline in order to play the 2013-2014 NBA Season in Seattle. If and when the team moves to Seattle, the team will play at the Key Arena for two seasons, Wojnarowski said, before moving to a new $500 million arena approved by Seattle officials in October.