NBA chief: Seattle bid for Kings richer than Sacramento's


OAKLAND, Calif. -- NBA Commissioner David Stern confirmed to reporters Friday night that Mark Mastrov's bid to buy the Kings and keep them in Sacramento isn't comparable to the Seattle bid from Chris Hansen.

"It needs work," Stern said of the Mastrov proposal, adding that it needed to be increased monetarily before it can be considered by the NBA Board of Governors.

The commissioner also said that the Maloof family that owns the Kings will not have the final say on where the team goes. Stern said that if an ownership group is leaving the league, they don't get to decide where their team ends up.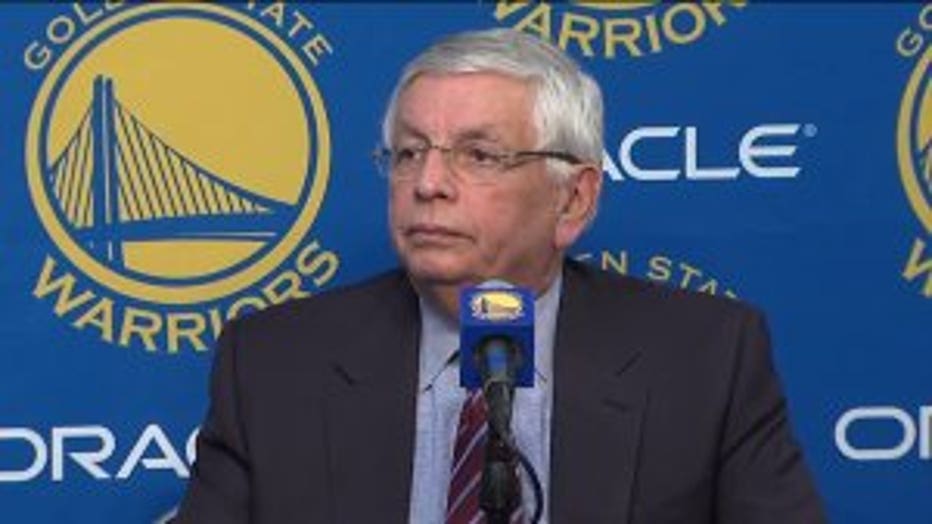 The relocating team requires a three-fourths vote from the league's Board of Governors. A majority vote from the board will approve a sale of the team. The board's next formal meeting is April 18, but Stern said there will the proposals will be debated April 3.

Stern praised the efforts of the Sacramento City Council and Mayor Kevin Johnson, describing their efforts as "Herculean."

The commissioner added that he had been in contact with Hansen earlier in the day.

-- FOX 40/Sacramento