Navy secretary calls impending defense cuts 'mindless'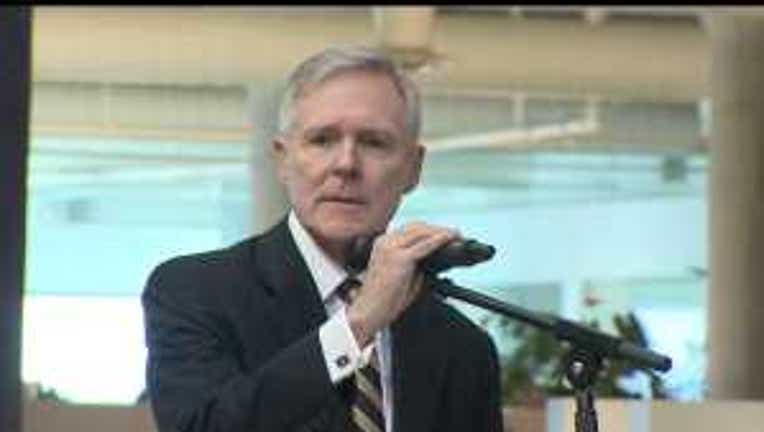 SEATTLE -- If Congress does not come up with a budget agreement soon, big spending cuts will begin in March, including heavy reductions to the military. The so-called "sequestration" will hit the state of Washington, which has a big military presence.

Navy Secretary Ray Mabus, who visited Seattle Thursday, had a pretty blunt word for the impeding military cuts, which could total $9 billion for his department alone in 2013. He called them "mindless."



He's warning Congress and the country that real damage will be done.

"We will be a less-ready service," Mabus said.

Cuts will include key areas such as training and maintenance.

"It threatens us now, but it threatens in the future," he said. "You saw a good example of what can happen yesterday when the secretary of defense announced that the (USS Harry S.) Truman (aircraft carrier) and her strike group would be delayed going to Central Command."

Mabus said the Navy is willing to do some belt-tightening, but it should be less severe and less arbitrary.

"We get no say in how money is allocated," he said. "It's just sliced off."

Gov. Jay Inslee echoed the Navy secretary's warning about the sequester.

"These accidental, random cuts are not the way to do budgets," Inslee said.

Inslee joined Mabus in a ceremony Thursday honoring the country's newest attack submarine, which will be named for the Evergreen State.

"We really are very profoundly hopeful that we don't name this boat the USS Washington and then two weeks later sequester dollars so that we have layoffs here in the state of Washington," Inslee said. "That is not a result that is acceptable."

The USS Washington is the first Navy vessel to be named after the state since World War II.  The sub will go into service in 2016. There is no Pentagon commitment yet about whether it will be stationed in the state.