Navy plane crashes in Eastern Washington; 3 dead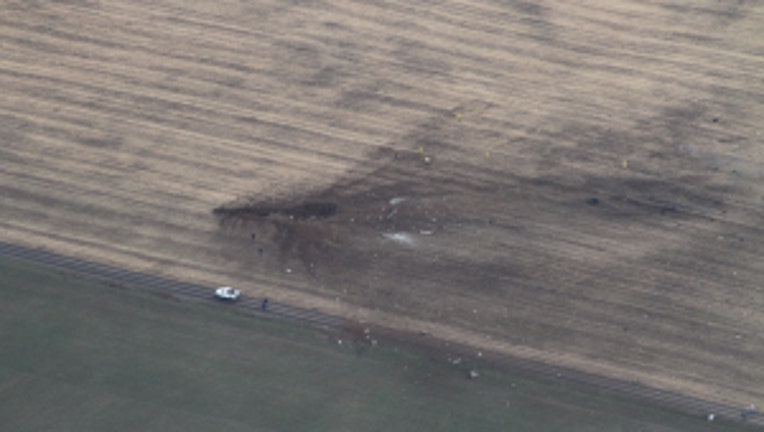 HARRINGTON -- A Navy plane crashed Monday morning about 10 miles outside of Harrington. Harrington is located about 50 miles west and southwest of Spokane. The plane went down in an unpopulated area.

A statement from the Naval Air Force base in San Diego said the plane was a Navy EA-6B Prowler jet that was assigned to the Electronic Attack Squadron at the Naval Air Station Whidbey Island. The plane was reported to be conducting a routine training flight prior to the crash.



The crash happened about 9 a.m. Scott McGowan, fire chief in Lincoln County, told the Spokesman-Review. McGowan did not have any other details of the crash.

The Navy confirmed the three crew on board the plane are dead. The names of the victims will not be released until next-of-kin has been notified.

Stan Dammel, a manager at the nearby Odessa Municipal Airport, told the paper that he had heard on a scanner that the plane had been located, but not the pilot.

A safety investigation is underway to determine the cause of the crash.

"There's a big depression in the ground, just a big hole," Dammel said. "As far as I could see there's no sign of an airplane left. It just hit and exploded basically, and there's debris all around the field where it hit."

Residents of Whidbey Island spoke out about their grief, saying the community was shocked and dismayed at the crash.

"My dad was in the military," said Seasha Hassett, a Whidbey Island resident. "My husband was in the military and I have a lot of friends in the military on that base."