Navy investigating who secretly filmed female submariners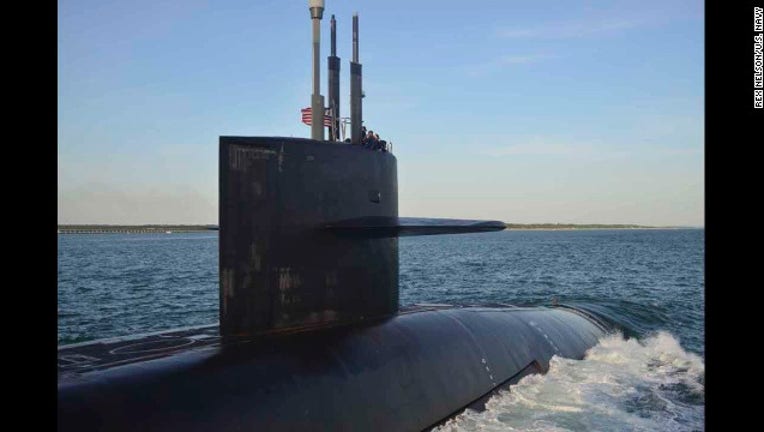 Washington (CNN) -- Navy criminal investigators are looking into who secretly filmed female officers of a submarine crew while they were showering and changing clothes onboard the boat's unisex bathrooms, a U.S. Navy official confirms to CNN.

An incident report filed with the Navy last month alleges at least three female officers were videotaped at various times over a year long period. The recordings might then have been distributed to some members of the crew.
The incidents took place on board the USS Wyoming, which is currently on deployment, The Navy does not discuss the exact locations of its submarines when they are at sea. For now, no one has been taken into custody or removed from the boat, the official said.
On board submarines, when women are using bathroom facilities they typically post a sign the area is in use by females. The navy believes the hidden camera may have also captured video of men using the facility at other times, but only the video of the women was distributed.
The first women were eligible to serve on submarines starting December 2011.