NASA's research plane lands in Seattle just in time for the eclipse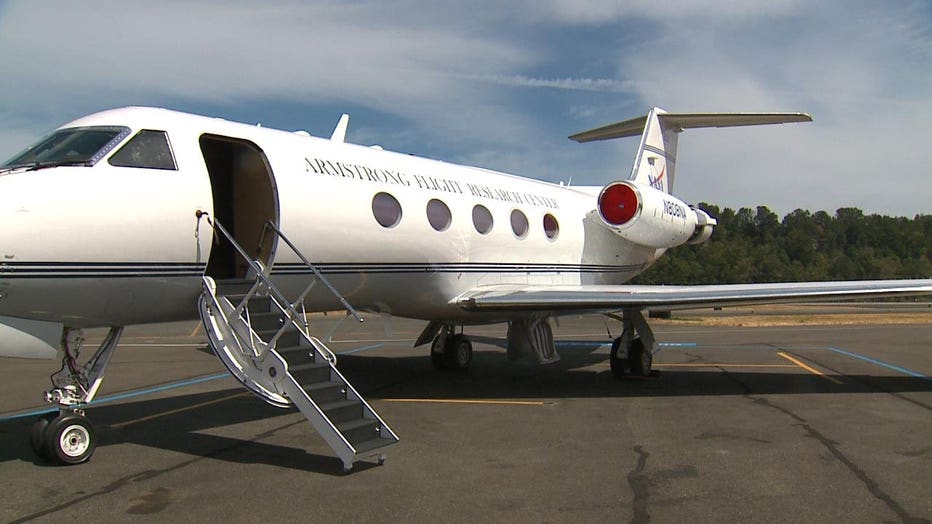 SEATTLE — A NASA research plane carrying the agency's science director arrived at Boeing Field in Seattle Sunday. It will take off Monday morning to capture the first video of the total solar eclipse.

The video will be part of a 4-hour livestream on NASA TV that will track the eclipse along its 2,500-mile path from Oregon to South Carolina.

"We have three air crafts, 11 space crafts, and 50 balloons all looking at this eclipse in unique and different ways," NASA science director Thomas Zurbuchen told Q13 News.

Zurbuchen said the purpose of those cameras is scientific.

"It's actually really hard to see the atmosphere of our star just because it's so bright so we have to shadow it out. We know how to do that with instruments but not perfectly," Zurbuchen explained.

He said space weather coming from the sun affects us and our satellites, that's why it's so important to understand it.




The Museum of Flight will host a public viewing of the partial eclipse Monday. The first 1,000 visitors will get free eclipse glasses.

Museum spokesman Ted Huetter says Seattle was selected for the mission because of its location and the opportunity to collaborate on public outreach with the Museum of Flight, which sits right on Boeing Field.

Zurbuchen is excited for the event because it's actually his first eclipse: "I've never seen an eclipse. So I'll be in this plane and observe it for the first time. I just couldn't be more excited."