Mystery: 2 former Navy SEALs found dead aboard 'Captain Phillips' ship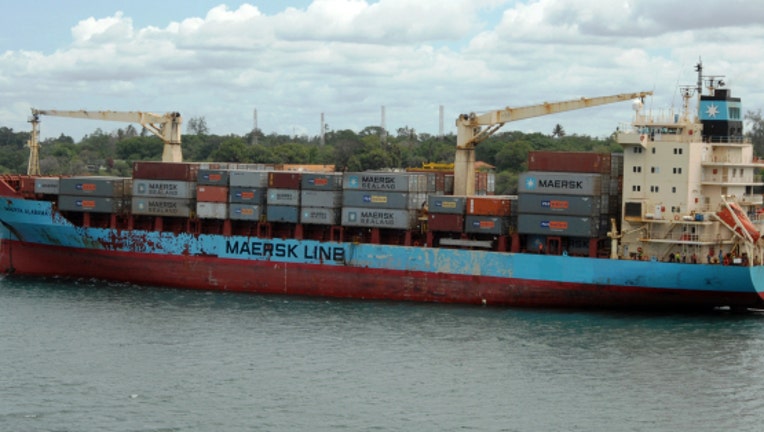 article


By Los Angeles Times

Two American security officers and former Navy SEALs have been found dead on board the Maersk Alabama, the cargo ship whose hijacking by Somali pirates inspired the film "Captain Phillips," Seychelles Island police said Wednesday.

According to police, Jeffrey Reynolds and Mark Kennedy, both 44, were discovered dead by a colleague who went to check on Kennedy late Tuesday afternoon while the ship was moored in Port Victoria. No cause of death was given and an investigation is underway.

A.P. Moller-Maersk said in a statement, "The cause of the death for both men is part of the ongoing investigation, but it was not related to vessel operations or their duties as security personnel."

Reynolds and Kennedy worked for Trident Security Firm USA, which  identified them as former Navy SEALs.

The necessity of having armed security officers aboard the ship in the first place was precipitated by its 2009 hijacking off the coast of Somalia, which made headlines at the time and was further popularized in the mainstream consciousness by the recent success of "Captain Phillips," the Paul Greengrass-directed film based on the incident and released last fall.

The Oscar-nominated film, starring Tom Hanks as Capt. Richard Phillips and Barkhad Abdi as a pirate leader, portrays how machine-gun-toting men boarded the unarmed 500-foot-long ship, tried to seize control of it and eventually escaped in a lifeboat with Phillips as hostage.

Phillips was rescued after three days at sea when SEAL snipers shot and killed his three captors, and the captain was hailed as hero. He wrote a book about his ordeal, "A Captain's Duty: Somali Pirates, Navy SEALs, and Dangerous Days at Sea," which became the basis for the film.

But while Phillips' story -- and by extension, "Captain Phillips" -- had a happy ending, the Maersk Alabama has not been so fortunate, facing further pirate assaults in recent years. The ship was attacked a second time in 2009, again in 2010 and yet again in 2011. Each time, though, the assailants were repelled by armed security forces.