Mutt mitt stations help with Seattle's dog doo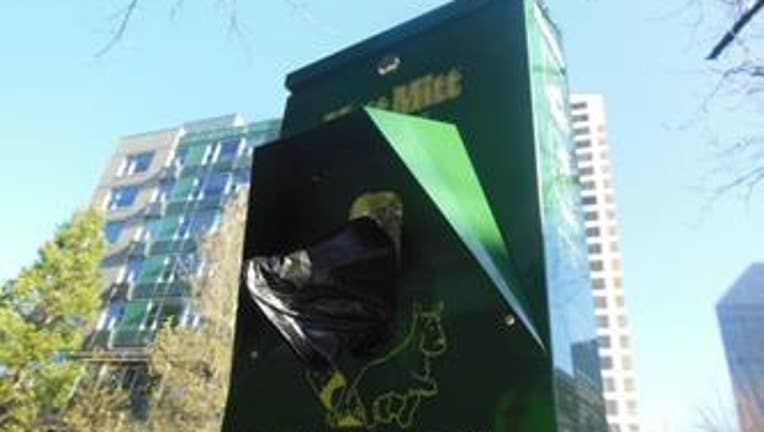 article


SEATTLE - Seattle is trying to up the ante when it comes to being known as a dog-friendly city.

The Metropolitan Improvement District has begun installing Mutt Mitt stations through the downtown area in an effort to assist in cleaning up after our four-legged friends.

Not all dog owners clean up after their pets, and MID Clean Team Ambassadors are left to pick up the mess. From July to December 2013, the clean team scooped up more than 6,700 incidents of waste.

The MID worked with the community to identify 25 high-traffic areas in which to place a Mutt Mitt dispensing station, and officials say they're working.

"They've made a dramatic difference. The sidewalks are cleaner, the area is more inviting and it's a convenience for dog owners," said MID Vice President of Public Management Joshua Curtis.

Nine stations have been installed, with three more slated for April and four per month until 25 stations are in position.