Murray spokesman: Mayor doesn't know latest accuser, calls it 'copycat false' allegation
SEATTLE  – Another man, Maurice Jones, is now claiming that Seattle Mayor Ed Murray paid him for sex when he was an underage teenager.

On Wednesday, the mayor's spokesman says it's just another lie without concrete evidence to back up the claims.

In a handwritten note, Jones says he was introduced to Ed Murray in the late 1980s by Delvonn Heckard, the 46-year-old Kent man who filed a civil lawsuit in April against Murray alleging the mayor began paying to have sex with him when he was 15 and Murray was in his 30s. Jones said he, too, was paid for sex by Murray.

Murray has denied the allegations multiple times.




Attorney Lincoln Beauregard, who represents Heckard in the lawsuit, posted a selfie with Jones in a red jailhouse jumpsuit. Jones wrote a statement that reads, in part, "Mr. Murray was known for patronizing child prostitutes at the time. I had been to Mr. Murray's apartment in Capitol Hill, too."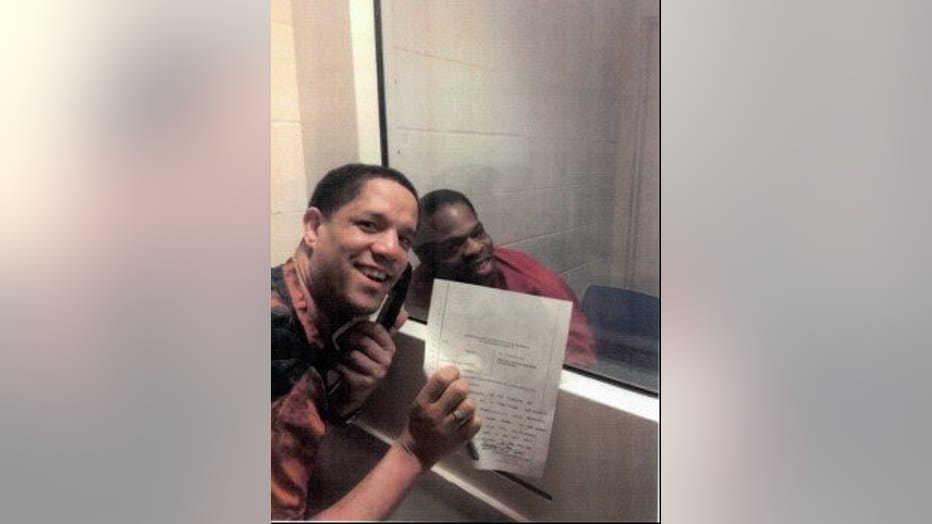 Murray says all of these allegations are politically motivated and efforts to derail his re-election. That's something Heckard denies.

"But then, politics? I have no knowledge about no politics? How am I going to have anything to do with politics? I have 13 felonies. What can they do for me besides lock me up?" asked Heckard.

Last month, Heckard filed a civil lawsuit alleging Murray sexually abused him and paid him for sex.  Those are the same allegations Jones is making.

When Q13 News spoke to Beauregard two weeks ago, he said then that he wouldn't be surprised if more alleged victims came forward.

"The experience with cases involving somebody that I think is now fitting the profile we're seeing with Ed Murray is that oftentimes there are multiple other people," said Beauregard.

But in a statement from Murray's spokesman, Jeff Reading wrote Wednesday of Jones' allegation, "As we've seen repeatedly from opposing counsel, this filing fits firmly into the category of sensational media stunt. Mayor Murray does not know this person. This is an ambush copycat false accusation that is being made without any details, evidence, timeline or anything at all to substantiate its veracity."

Beauregard says his firm does not currently and will not represent Jones.

Jones' handwritten statement was submitted to the King County Superior Court and will be used in Heckard's lawsuit against Murray. The deposition for that lawsuit has been moved to July 14.