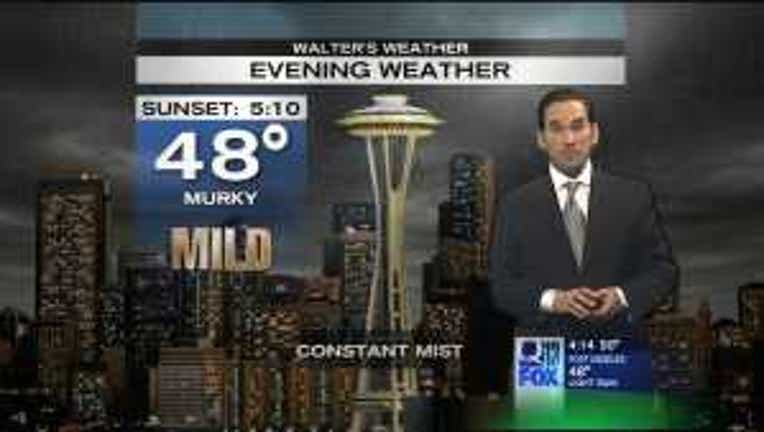 article
SEATTLE -- A major East Coast storm will cause big time travel delays for the entire country.

And as for our weather we are stuck in the muck. It is misty but mild. Lots of fog, drizzle and light rain through Thursday. The heaviest rain will be near the foothills and mountains. There has been 3 feet of new snow the last few days so the Avalanche danger is high.

Friday and Saturday will be very nice for February standards. Dry with some morning fog and afternoon hazy sunshine. Lows near 42 and highs near 55. The beach looks even warmer.

Sunday will be mostly cloudy but mild and dry.