Murder charge filed against suspect in Bellevue bar shooting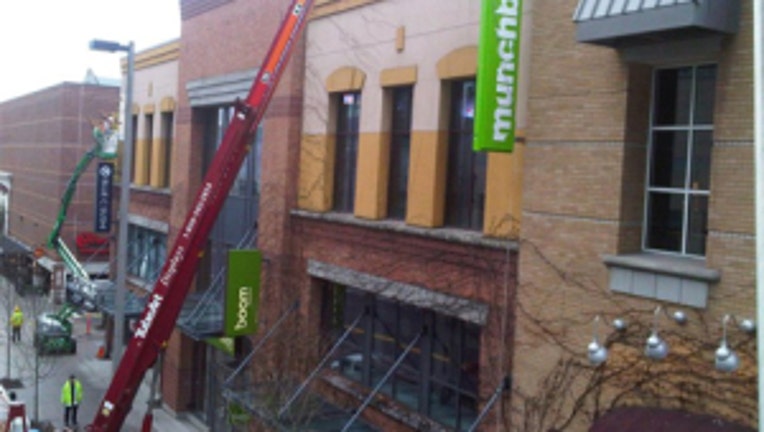 SEATTLE -- The King County Prosecutor's Office on Friday charged fugitive Ja'Mari Jones, 19, with second-degree murder in the shooting death of a man in the Munchbar in Belleuve on Dec. 24. The suspect is still at large.

Police on Wednesday identified the man who was shot and killed early Monday at the Munchbar in Bellevue as 30-year-old DeShawn Milliken of Seattle.

The Seattle Times reported that  Milliken was a former Garfield High School student-body vice president, a football star and an honor student. The Times said Milliken had a minor part in the 2001 Mardi Gras attacks Pioneer Square and pleaded guilty to misdemeanor assault and rioting. He was given a one-year deferred sentence, according to the Times.

Late Monday, police issued an arrest warrant for the man suspected of the shooting,  Jones, who was convicted of killing Seattle's "Tuba Man" in 2008.  He was described as a 5-foot-8, 140-pound black man who was driving a white Nissan Maxima with a Washington state license plate AHZ1672.

Jones was 16 in 2008 when he and two other teenagers beat to death Ed "Tuba Man" McMichael, who was beloved in Seattle for the music he played outside Seattle sporting events and on the streets.  Jones and the two other teens were sentenced to 15 to 36 weeks in juvenile detention.

Meanwhile, the state Liquor Control Board spokesman confirmed the board will investigate the circumstances that would have allowed a minor to get inside the Bellevue bar and that the board had requested all the police reports in the matter.

Just before 1 a.m. Monday, Bellevue police were called to the Munchbar at Bellevue Square at 505 Bellevue Way for reports of a shooting. Police confirmed that a 30-year old Seattle man was killed.  The other person injured was taken to Overlake Medical Center.

According to the Bellevue Police Department, there was a fight leading up to the shooting. On Monday night, Bellevue police identified Jones as a suspect in the shooting and said a warrant had been issued for his arrest.

"It is believed Jones is armed and dangerous," a Bellevue police news release said Monday night. "The public should not attempt to contact him; they should call 911."

Police say about 600 people were inside the bar at the time of the shooting. According to the website tvfishbowl.com, several Seattle Seahawks players were in the bar celebrating their win over the San Francisco 49ers at the time. Defensive End Greg Scruggs tweeted after the incident, saying, "I'm good! Everybody else is good too! Ignorance at its best right there... Smh..."

Anyone with information about the shooting is encouraged to contact the Bellevue Police Department at (425) 452-4129.