Mural honors local veteran and the cat that helped him through tough times


COVINGTON, Wash.— A local veteran is being honored with a mural of him and his cat. 29-year-old Wes King of Covington served more than seven years in the army.

He was diagnosed with Post Traumatic Stress after returning from duty but found comfort in a kitten named Steven.

King now lives in Chicago, where cat food maker "Meow Mix" came up with an idea to put up a series of murals across the city to celebrate National Cat Day. King and Steven are the focus of one.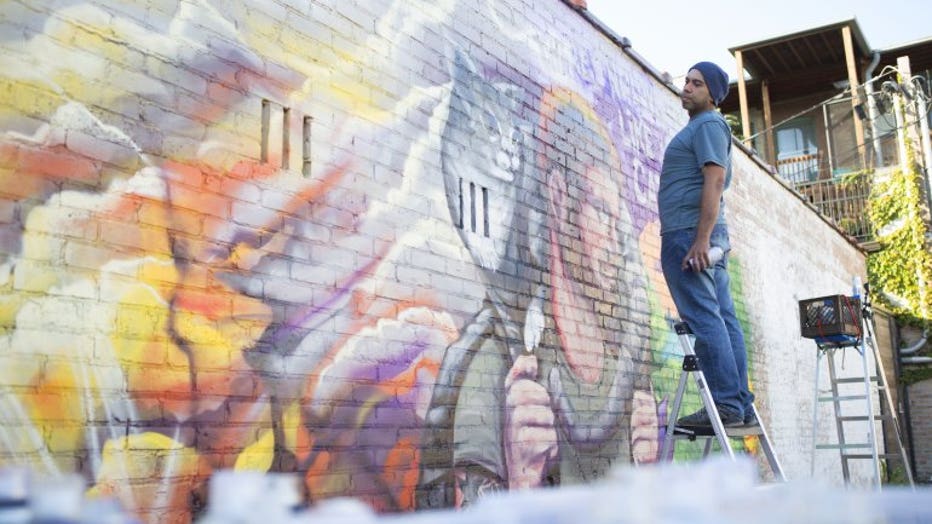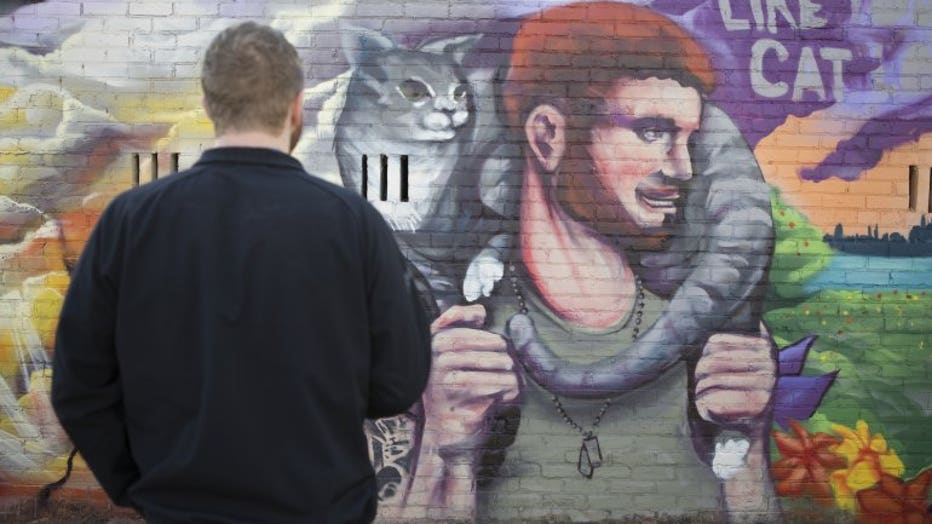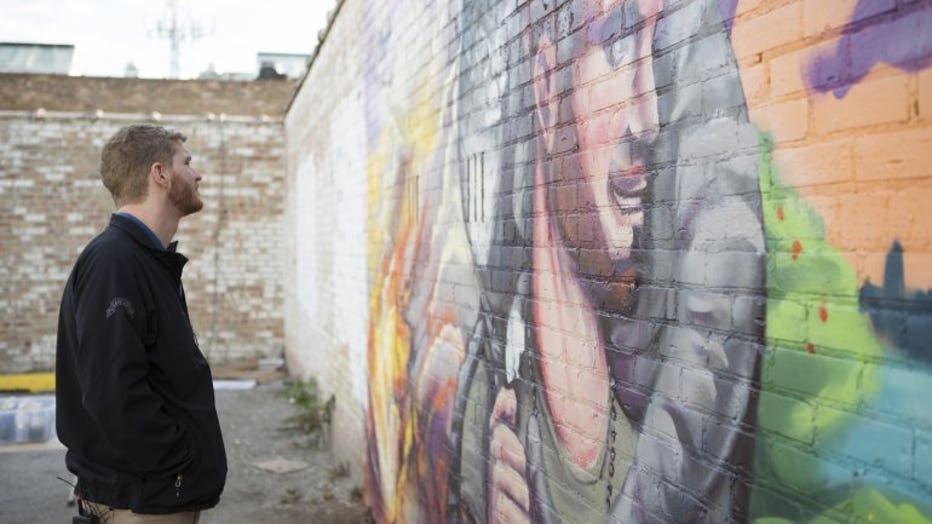 King was stationed at JBLM and was deployed three times in Iraq and four times in Afghanistan. He said when he came back, he experienced random spouts of depression and that is when his cat Steven would be nicer, or in his words, would be "more cuddly."

According to DNA INFO, The artist, CZR PRZ, who painted King's mural said he was touched by the story of a struggling veteran and his cat.

The staff at Q13 News thanks, King and all veterans for their service this Veterans Day.