Multiple people rescued in 2-alarm apartment building fire in Federal Way
FEDERAL WAY, Wash. - Fire crews rescued multiple people from a 2-alarm apartment building fire Tuesday afternoon.
Officials said it happened about 4 p.m. in the 2400 block of 273rd Place S. in Federal Way. Two people were rescued from a balcony with no injuries. One person was rescued from a window of the second floor with no injuries.
Officials say about two dozen people were displaced due to the building fire. Folks impacted by the fire say it is especailly a difficult time to deal with an incident like this.
"We just brought the Christmas gifts and everything," said Ashley Lendo one of the people displaced due to the fire.
The Red Cross was on site to help aid those in need. Fire officials say the building is now considered hazardous. 
"There's eight units, and all eight of those units are not tenantable tonight. So, we're going to partner with the Red Cross, like we normally do, and see if we can find a place for these families tonight," said Captain Brad Chaney of South King County Fire and Rescue.
Multiple agencies responded, and the cause of the fire is under investigation.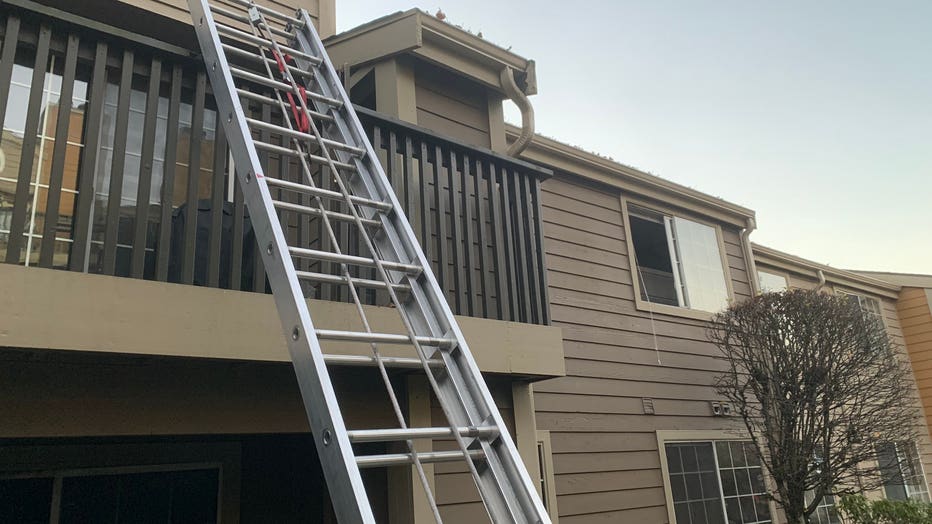 Federal Way apartment building fire. Photo credit: South King Fire & Rescue.