Minor injuries reported after multi-car crash on southbound I-5 near JBLM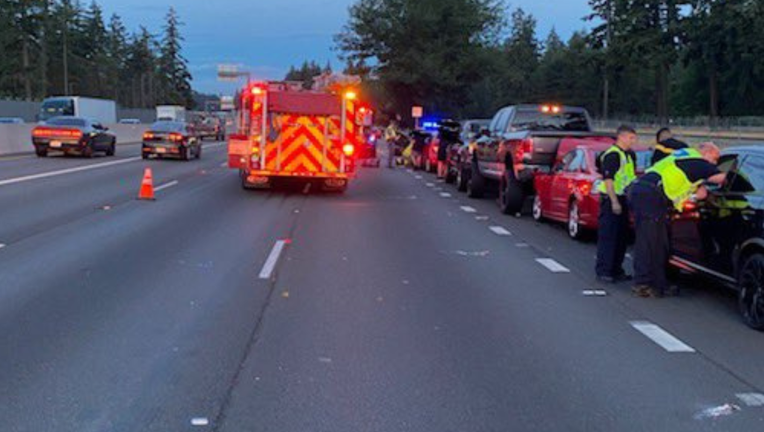 Troopers are investigating a multi-car crash on I-5 near Joint Base Lewis-McChord on Monday morning. 
The crash happened in the southbound lanes, north of JBLM before 6:30 a.m.
Washington State Patrol Trooper Robert Reyer said eight cars were involved and there were only minor injuries. 
Three lanes were blocked because of the crash but was cleared before 7:30 a.m.
The cause of the crash is under investigation. 
This is a developing story, and will be updated.