Mudslide threatens arterial roadway in southwestern Thurston County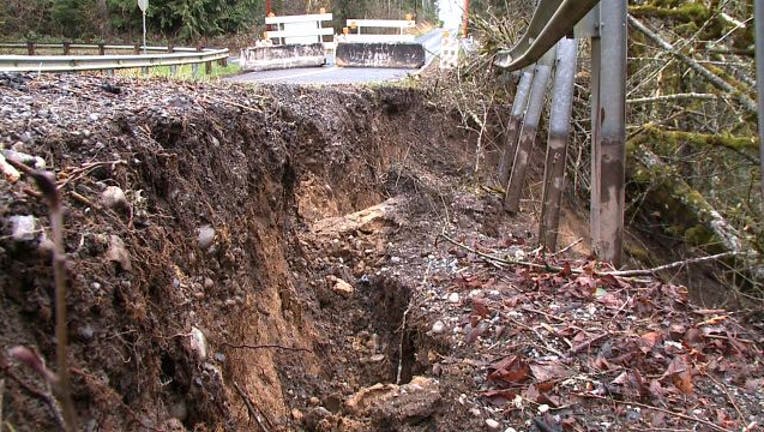 article


ROCHESTER, Wash. -- A mudslide threatens to wash out  Prather Road near Grunenfelder Road in southwestern Thurston County.

A mudslide that started on the shoulder could end up taking the roadway down with it.

All of this rain has to go somewhere, and on Prather Road it's close to eating away at the asphalt.

The ground has been sliding since mid-February.

"It's a steep hill and it comes down at a point," said neighbor Robin Kirstiansen.

Trees, dirt, and clay couldn't withstand the runoff erosion – and now the guardrail is ripping right out of the soil.

Prather Road is an important rural arterial and its closure could mean a big hassle for drivers.

"I think it's pretty critical because a lot of other people are more adversely impacted," said Kristiansen.

Thurston County Commissioners declared an emergency for the stretch of road; they're trying to fast-track money so crews can get busy.



But crews can't yet start repairs because the stream underneath it might be where fish come to spawn.

The county road department says repairs could cost $500,000 or more and it could take months before the road is open for traffic.