Mudslide rescuers: 'We can't lose hope'


DARRINGTON, Wash. -- The Oso mudslide has created an emotional toll on Darrington firefighters who have spent days searching for friends, neighbors and loved ones.

"We can't lose hope for anybody in the community," a tearful Eric Finzimer said Wednesday. "That's not what we're here for. We're here to find those people."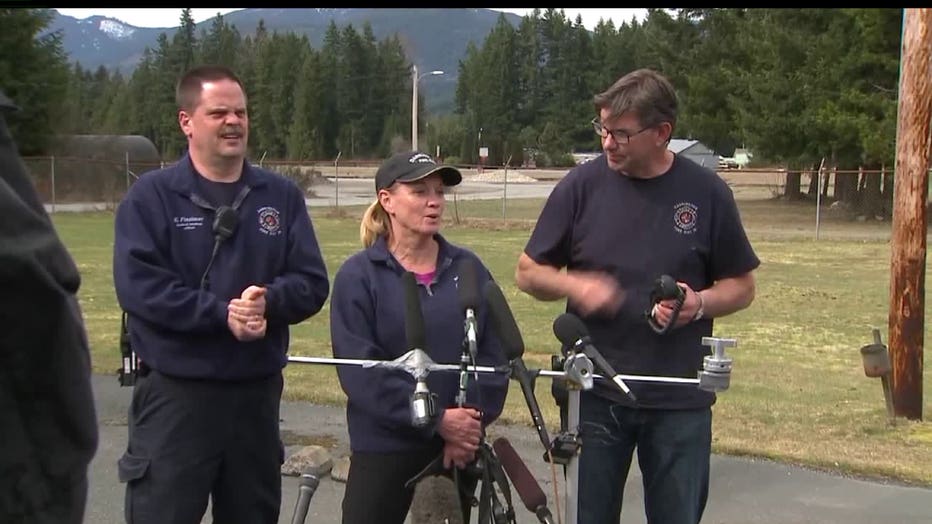 Darrington firefighters were among the first responders to the mudslide. (Photo: KCPQ-TV)


Firefighters describe the mudslide as other-worldly, resembling the surface of the moon. Searching for survivors in the muck and debris is something they could never train for.

"I can go climb White Horse Mountain, and bring a patient off of there because I know that situation," firefighter Jeff McClelland said. "This was something totally foreign to us."

Darrington firefighters were also some of the earliest responders to the mudslide on Saturday. They heard the screams and saw the horror of victims caught in a slide so powerful, it ripped the clothes off their backs.

Hope is dwindling that any survivors will be found. Ninety people are confirmed still missing or unaccounted for, and the status of another 35 is unknown.

But as grim as the search is, the Darrington firefighters say they'll stay with it until the end.

"We will just keep digging and digging until they won't let us dig any more," Jan McClelland said.

Her husband, Jeff, added, "All we know is there's people missing, and if it was just one, we'd still be out there."