Mudslide closes road, knocks out power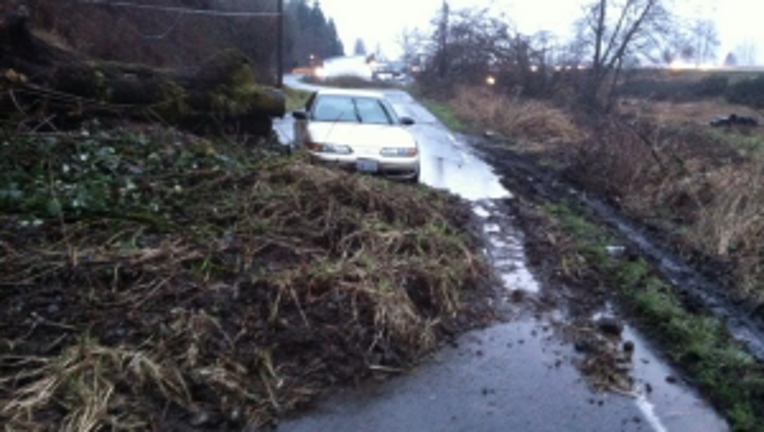 PACIFIC, Wash. -- A mudslide caused by heavy rain completely blocked a portion of the West Valley Highway Monday near Pacific.

Officials said the mudslide near the intersection of West Valley Highway South and Ellingson road would close traffic in both directions for an undetermined amount of time. Witnesses on the scene said at least one car was stuck in the slide, and the steep hill above continued to slip.

Some power lines were knocked down, and power to local homes was out.

Cleanup was not underway yet at 7:45 a.m.