'Mr. Balls' a, um, ballsy cancer mascot from Brazil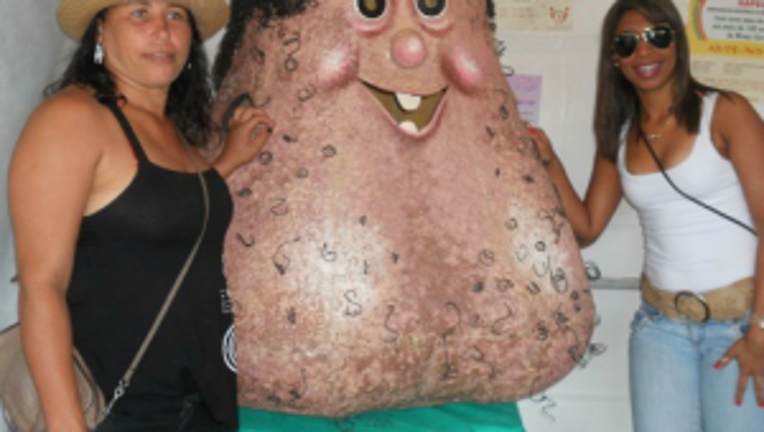 VICOSA, Brazil -- This association certainly has some balls.

The  Associação de Assistência às Pessoas com Cancer, a Brazilian non-profit health organization raising awareness of all types of cancer, recently debuted it's newest mascot, Señor Testiculo. Señor Testiculo, or Mr. Balls, is a modeled after a smiling pair of testicles, according to Gawker.com.

The mascot recently posed with people of all ages for pictures at an event in Brazil. The hope of the mascot, presumably, is to raise awareness of testicular cancer and promote frequent self examinations. Testicular cancer kills several hundred men in the U.S. each year. Early detection is important, and the cancer has one of the highest survival rates of any solid tumor cancer.

For more pictures of Mr. Balls, click here. For more information on testicular cancer, click here.