Moving to Canada? Not so fast. Not so cheap, say experts
BLAINE, Wash. -- Reaction to Donald Trump's election by people near the U.S. -Canadian border was typical of much of the rest of the country: A mix of joy and sadness.

For a select few, they're planning their exit strategy out of the United States.

"Very sad," says Cassie Danskin.  "I wasn't expecting it at all."

Danskin is finishing school at Western Washington University. Her girlfriend, Midnightblue Auld, works for Whatcom County's 911 service. While they've only been dating a relatively short period of time, they're worried a Trump administration would roll back adoption rights and marriage rights for same sex couples.

"If we can't get married and we can't adopt and start a family. We can't really stick around for that."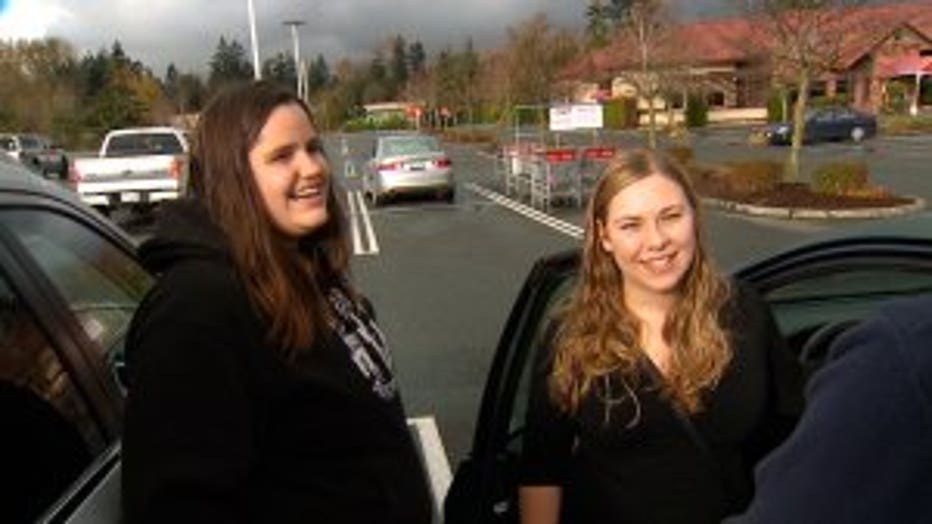 Moving to Canada, though, isn't really an option for many American citizens. Thousands searched "move to Canada" online during the election returns on Tuesday. It's widely believed the searches overwhelmed Canada's immigration website causing it to crash.

"If you don't have a job offer and you're not married to a Canadian, and you don't have a lot of money to invest in Canada, it can be rather complicated," says Canadian immigration attorney Rudi Kischer.

Kischer works out of an office in Vancouver, British Columbia but traveled with other immigration attorneys to the U.S. to host seminars on how to move to Canada in 2004. He said there was enough interest when George W. Bush won re-election to merit seminars in Seattle, San Francisco and Los Angeles to more than a 100 people in each city.




He says in those 12 years it's gotten harder to move to Canada, but still thinks the interest in relocation will be greater now. "The language of Trump is definitely a lot harsher," says Kischer. "I think it's a lot coarser than we've seen in political discourse even in the United States and it's creating a feeling of fear."

Kischer says back in 2004, the number of Americans applying to move to Canada roughly doubled. Our northern neighbors take in about 300,000 immigrants every year, but only about 2 percent, or roughly 6,000, are Americans.

Americans can visit Canada for up to six months, which is the same for Canadians visiting the U.S.

If you're still set on a move abroad, it doesn't come cheaply. Kischer says the fee is per individual and runs into the thousands of dollars, not including legal fees or other complications.

If you're moving without a job, the Canadian government typically wants you to have investments or savings in the tens of thousands of dollars. It's not fast either,  the process usually takes a year or longer.

For many in Whatcom County who were pleased with the election results, moving is no longer necessary.   Several we found in the Costco parking lot in Bellingham say they contemplated moving, only jokingly,  if Clinton had won.

"I thank God Donald Trump was elected," said Peter Gigante while he loaded his groceries into his SUV, "He's not a perfect man, but his policies are exactly what the doctor ordered right now. And I think in the next four years that will become very evident."

For the Bellingham couple, Auld and Danskin, four years is too long. They say they're willing to give Trump a year to see if his actual policies match his campaign rhetoric.